Do you love the simple sweetness of Valentine's Day but not all the commercialism it brings? Here are 40 DIY vintage Valentine's Day Decoration Ideas that will give you a moment to add an old timey touch of romance around your home with no or very little cost.
As an Amazon Associate, I may earn a small commission through your purchase through any Amazon affiliate links on this post. This is at no additional cost to you. All recommendations are my own because I believe in each product. See my full Privacy Policy here.
Why Should You Make Your Own Valentine's Day Décor
I want to share the simple, vintage lifestyle message at Our Vintage Bungalow. No, I'm not at all opposed to shopping in "real" stores, but all too often that's our first option. Creating one (or several) of these DIY vintage Valentine's Day decoration ideas is a great way to
Foster creativity
Make special crafting memories that involve your whole family
Attain simplicity in life
Not have to store in tubs tons of off-season decorations
Give you the satisfaction of making something unique
Save money
Teaches our kids not to buy stuff, stuff and more stuff
Creates peace in your heart by not running everywhere for the newest trend
Still have a beautiful and "new" Valentine's Day decorations
Learn and teach your kids creativity and crafting skills
Experiment without the worry of wasting money
Where To Get Supplies for These Old Fashioned Valentine Craft Ideas
I'll be honest, many of these ideas require craft supplies. You can choose to purchase the supplies at a retail store. But before you jump into the car or on your phone to buy all you need, STOP. Think about what you already have or maybe something you can source from nature. Be intentional about your choice and enjoy the calmness that intentionality brings.
Do you already have those craft supplies tucked in a closet or basement?
Can you choose a Valentine's Day idea with items you can find in the woods or a friend's yard?
Can you find supplies at an estate sale, garage sale or thrift store?
I hope this list sparks your creativity and brings the joy of simplicity to your home or Valentine's Day party this year.
Supplies Needed for DIY Vintage Valentine's Day Decoration Ideas
Below is a general list of supplies you will need for your home's simple romantic look. (Don't forget to shop your home first. Then go to thrift stores, Dollar Tree and antique malls. Then Amazon or Hobby Lobby last. The goal is simplicity and sustainability!)
Other than the above, a unique supply list will be included for each of the DIY vintage Valentine's Day decoration ideas.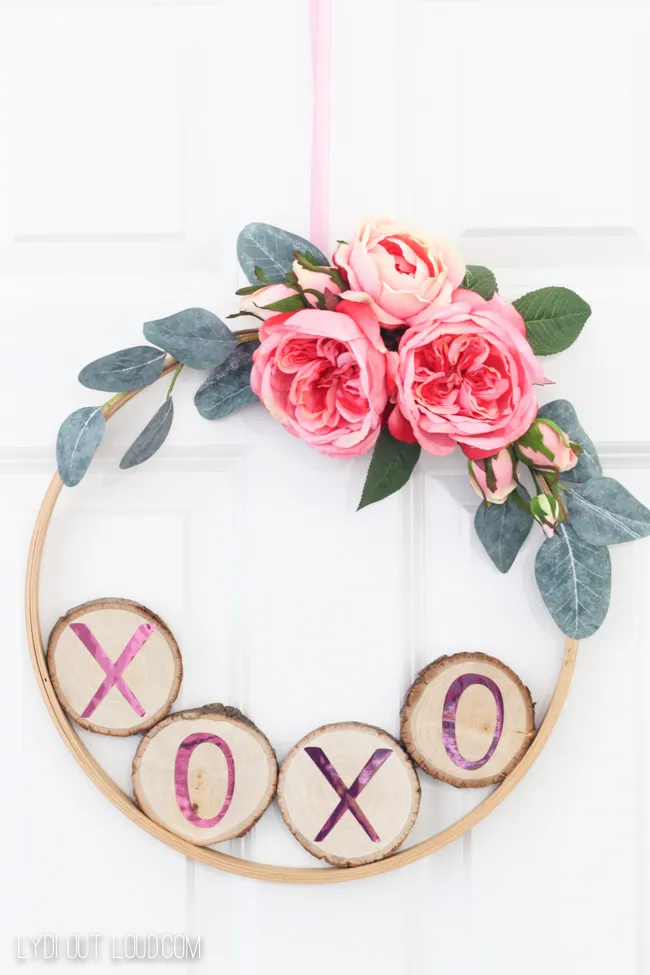 Supplies:
Supplies: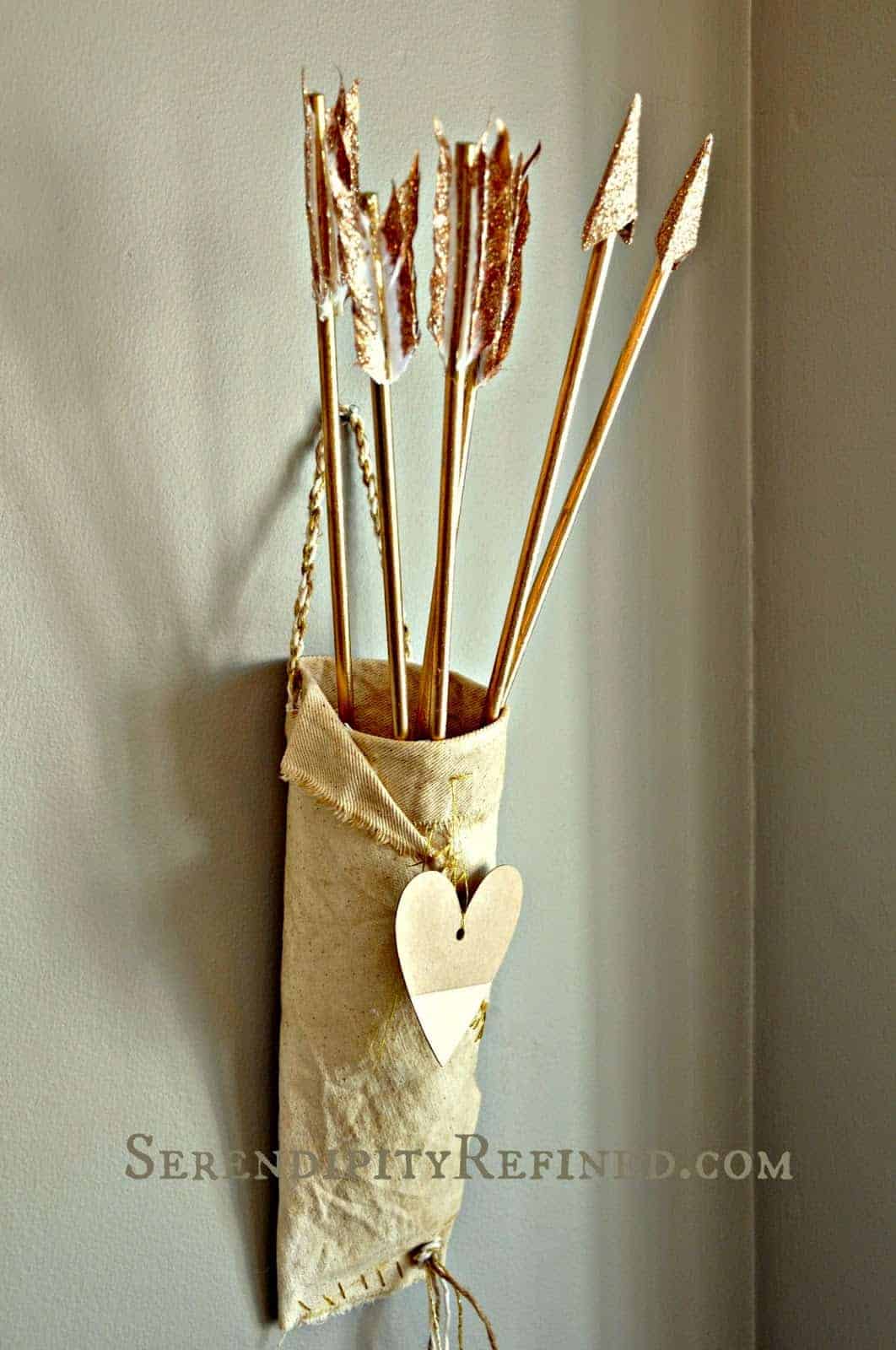 Supplies:
Card stock (or thin cardboard)
Arrow and heart template (found on website link at title)
Empty pop bottle
4. Shop Your Home for Red, Pink and White Vignettes
In my opinion, the perfect way to decorate my home for holidays and seasons is to simply "shop my home" (or the thrift store) for everyday or decorative items in your favorite colors. Once gathered and arranged, red books, a red and white cup and white vases with pink flowers can be a beautiful (and cheap) way to add Valentine's Day décor. The great thing is that you don't have to store these kinds of decorations the rest of the year.
Supplies:
5. Lacey Vintage Book Page Table Runner
This is the perfect way to add a touch of affordable vintage class to your dining room table in preparation for your romantic dinner!
Supplies:
Directions:
Measure your table length.
Using an Exacto knife, cut pages out of the vintage book. Cut as many pages as necessary to run your table length, double page.
Lay out your pages upside down and in a double row on the floor.
Using strips of tape, secure the pages together.
Punch the lace pattern on the edge of your runner.
Supplies:
1/3 cup water
Drinking straw
Supplies:
Supplies:
9. Vintage Typewriter Vignette
If you happen to own a vintage typewriter, for sure get that out for one of your amazing DIY vintage decor ideas! Set it on a side table, desk or shelf, roll in a piece of parchment paper and start typing a love letter…but leave the letter in the typewriter. And don't forget to add a white vase of pink flowers and some free printable vintage Valentines cards HERE to lay around.
Supplies:
Supplies:
Dry, faux, or wax flowers and greenery
Supplies:
12. Vintage White Vases or Pitcher with Pink and White Flowers
This is pretty simple and self-explanatory, but the simple Valentine's Day decorations are what we do best at Our Vintage Bungalow. "Shop" around your house for vintage white vessels such as vases, pitchers bowls or clear glass bottles. And then simply fill them with flowers, greenery and baby's breath! I love using eucalyptus as greenery because it's dried (but can be put in water), lasts so long and can be used in every season.
Supplies:
Supplies: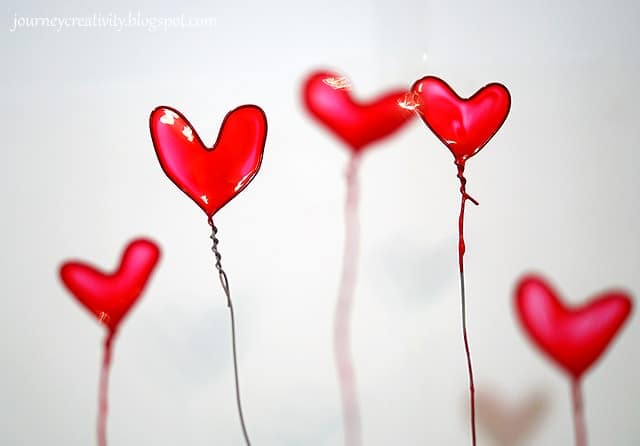 Supplies:
Disposable condiment takeout cup
Supplies:
Thick and short tree branch with flat bottom
Supplies:
Supplies:
Supplies:
Supplies:
Decorative embellishments
20. Baby and Kid Clothes Puffy Heart Garland
I love decorating with items that personally have meaning. What better fabric to use for a puffy Valentine's heart garland than some of your kids' baby clothing? Now, you have to mentally be able to cut these precious clothes up, but if you can, the result will be something you will enjoy more than baby clothes stuffed in a storage tub.
Follow a simple fabric heart garland tutorial HERE and just use clothing/fabric that has special meaning to you.
Supplies:
Your kids'old clothing (or other scrap pieces of cotton fabric)
Cardboard heart (trace a heart onto cardboard and cut out)
Supplies:
Supplies: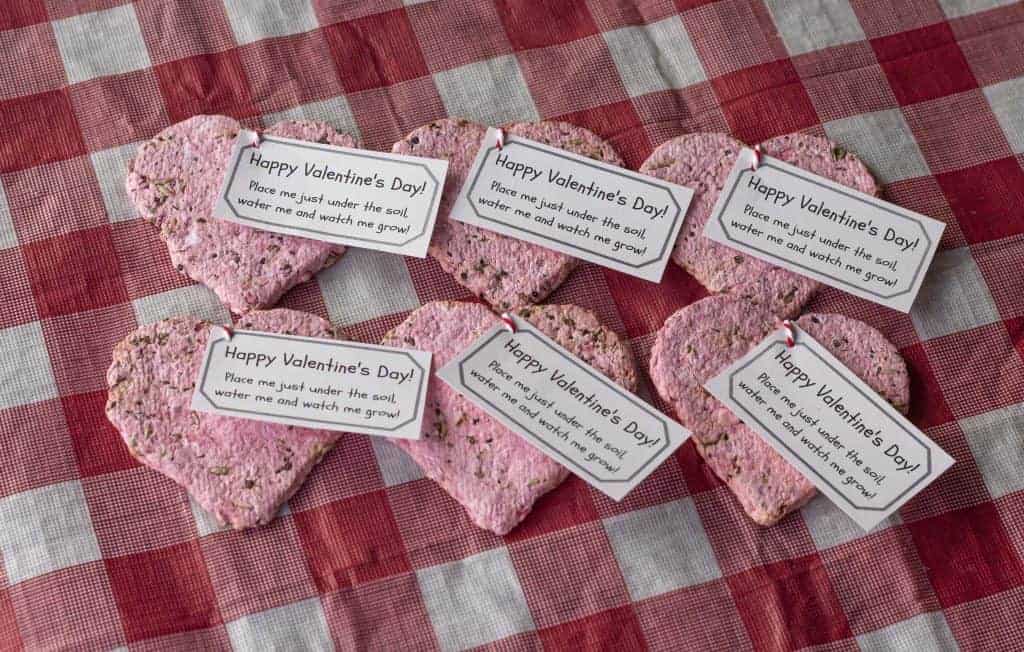 Supplies:
Supplies:
Heart template traced on cardboard and cut out
Cardboard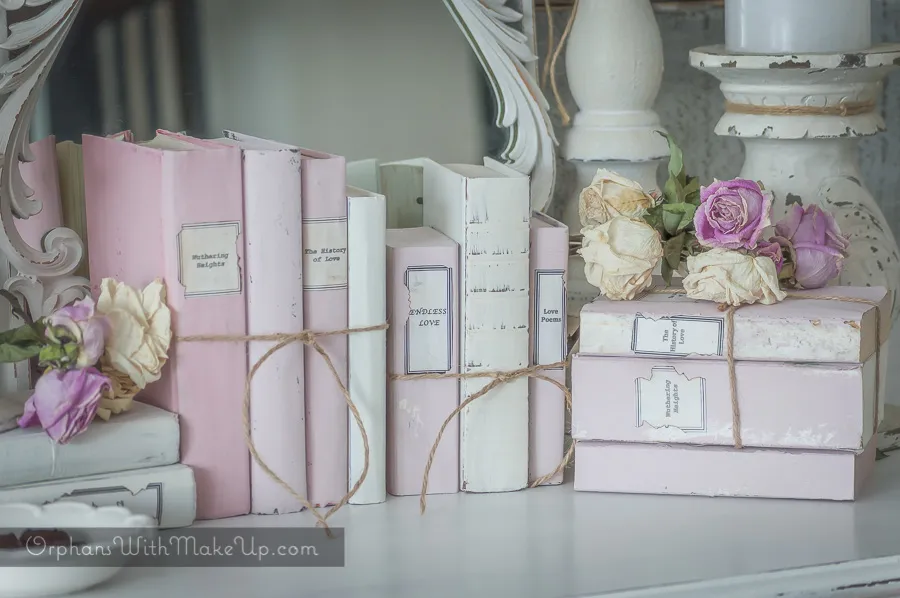 Supplies:
Supplies:
Supplies:
Leftover craft supplies or nature items such as buttons, twine, tree bark, dried flowers
Cardboard heart (trace a heart onto cardboard and cut out)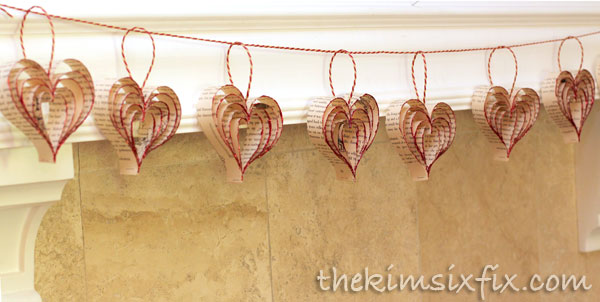 Supplies: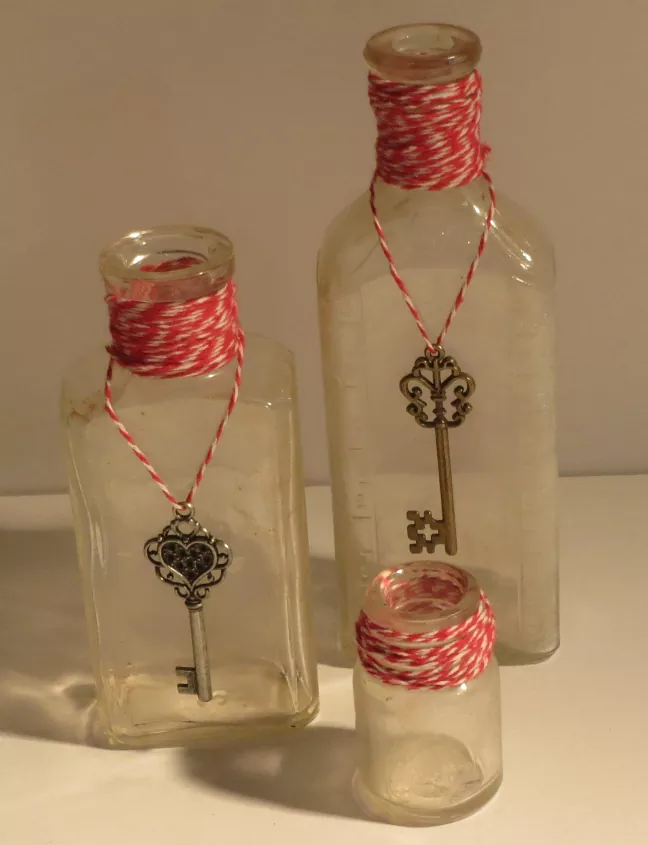 Supplies:
30. "Letters" or "Gifts" with Greenery and Red Sealing Wax
These pretend love letters and gifts would be fabulous to set on a bookshelf or mantel for a simple touch of vintage Valentine's Day charm. Wrap a box with brown kraft paper or get a kraft paper envelope. Wrap with twine. Stick in some greenery such as eucalyptus or ivy. The use red wax and a seal for a gorgeous finish.
Supplies: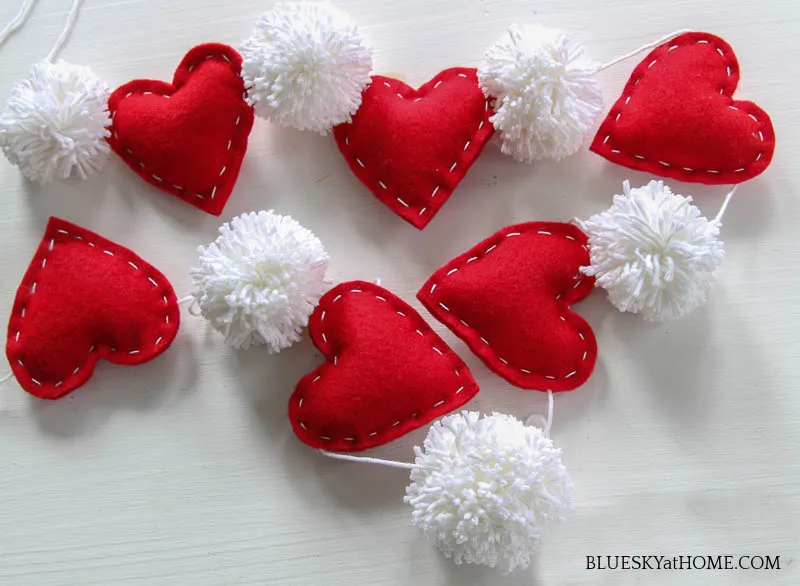 Supplies:
Large pom poms (The tutorial shows how to make them. I personally prefer to buy them.)
Heart template (trace heart onto cardboard and cut out)
Supplies: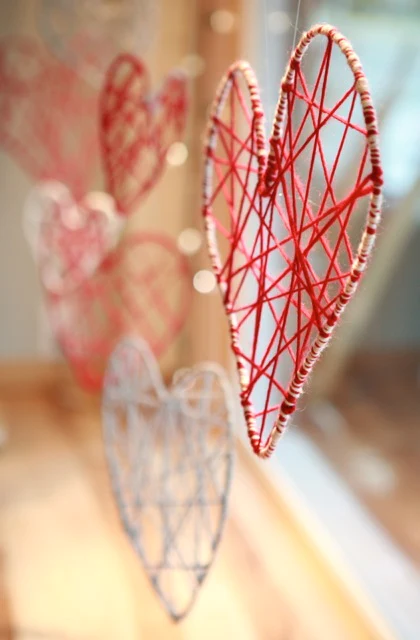 Supplies: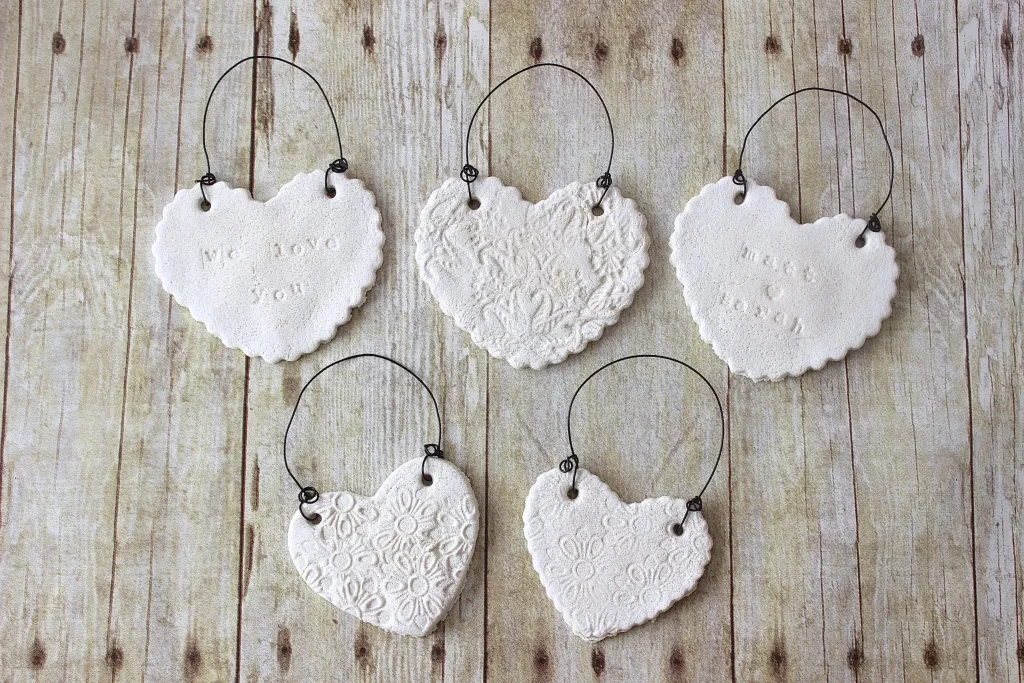 Supplies:
2 cups flour
1 cup salt
½ cup water
Supplies: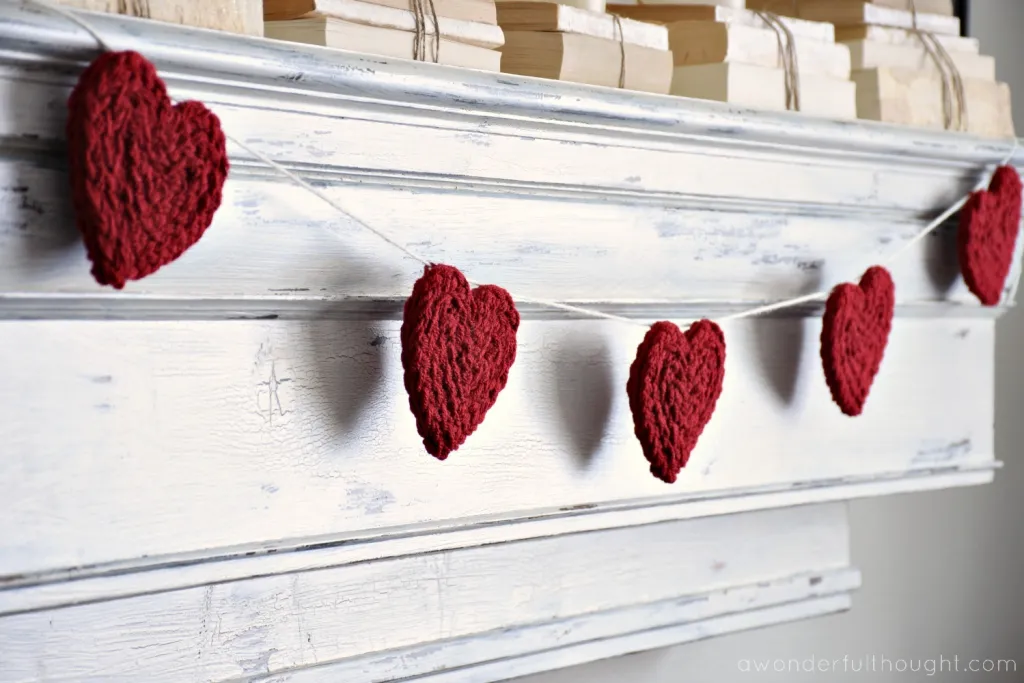 Supplies:
Supplies:
Supplies:
Supplies:

Supplies:
Remember, the goal of this list of 40 DIY vintage Valentine's Day décor ideas is not to immediately go out and buy $30 worth of supplies for holiday décor that you'll store 12 months out of the year. Shop your home and see what you already have. Go to your local thrift store, they almost always have craft supplies and Valentine's Day items after Christmas. At the very least, you can find some red, pink and white non-Valentine's Day items that would look great grouped together. And, yes, then purchase the supplies that you need to finish your chosen Valentine craft.
May you have a wonderfully simple Valentine season where you remember to take a little bit of time to enjoy the simple things, love the people around you and take a moment to create.
Happy crafting and vintage decorating with these DIY vintage Valentine's Day decoration ideas!
Join Our Member's Library for lots of free printables including vintage postcards and Valentine's Day card downloads
Read More About Vintage Decorating
40 DIY Old Fashioned Christmas Garland Ideas
40 Cheap Fall Decorations that You Don't Have to Store
Vintage Farmhouse Decor That's Kid Proof
Guide to Buying Vintage Home Decor
How to Decorate with Vintage Baskets for Storage
Pin for later 40 DIY Vintage Valentines Day Décor Ideas