Shopping estates sales can seem like a mystery to many people, even people who are used to thrifting and garage sale-ing their way through life. I am going to give you 16 estate sale shopping tips to find best vintage items.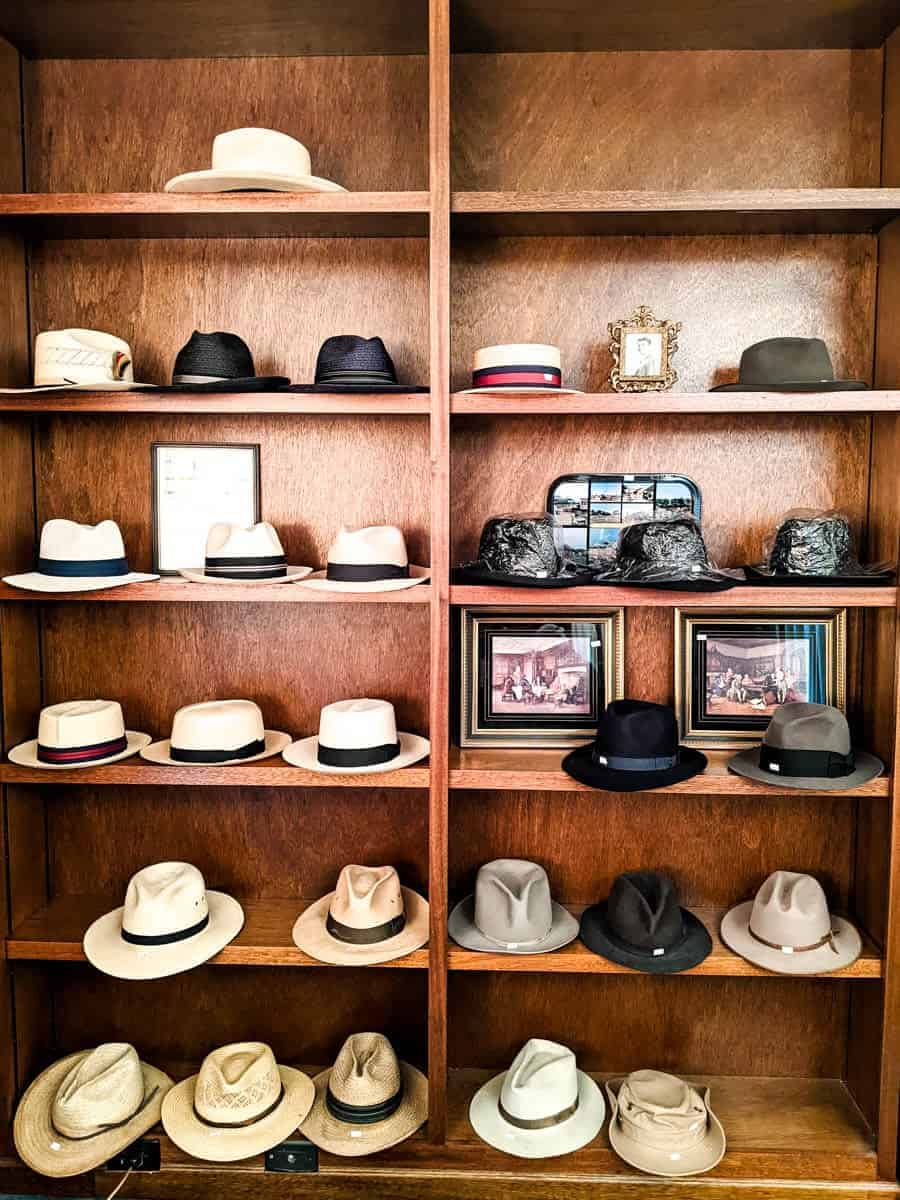 Why You Should Shop at Estate Sales
Many people I've talked with have one thing to say about estate sale shopping, that is, they're expensive. And I would agree, estate sales are usually run by a company and can tend to have higher prices than garage sales…IF you don't know how to shop at them and know what you're looking for. So what are the 16 estate sale shopping tips to find best vintage items? Let's get started
Estates sales have tons of items in ONE LOCATION. Most sales are literally selling a person's life collection at one time, in one place. Rather than going to multiple yard sales, you can get many items in one stop at an estate sale.
They have fabulous vintage items. Of course, this depends on the sale, but, again, this is usually the life collection of older people who have held on to a house full of items for decades.
Estate sales post tons of photographs online so you can pick out what you are looking for before you go. This is especially helpful if you have kids, an outside job or simply a busy life…you don't need to hop from one random yard sale to the next.
Finally, estate sales allow you to wander around someone's home. This may seem strange, but have you ever wanted to go to a real estate listing JUST to gawk at the house? You can at an estate sale (as long as something is not blocked off). I have wandered 1800s farmhouses, time capsule Mid Century homes and fabulous mansions. You would be amazed at the houses, collections and lives people have.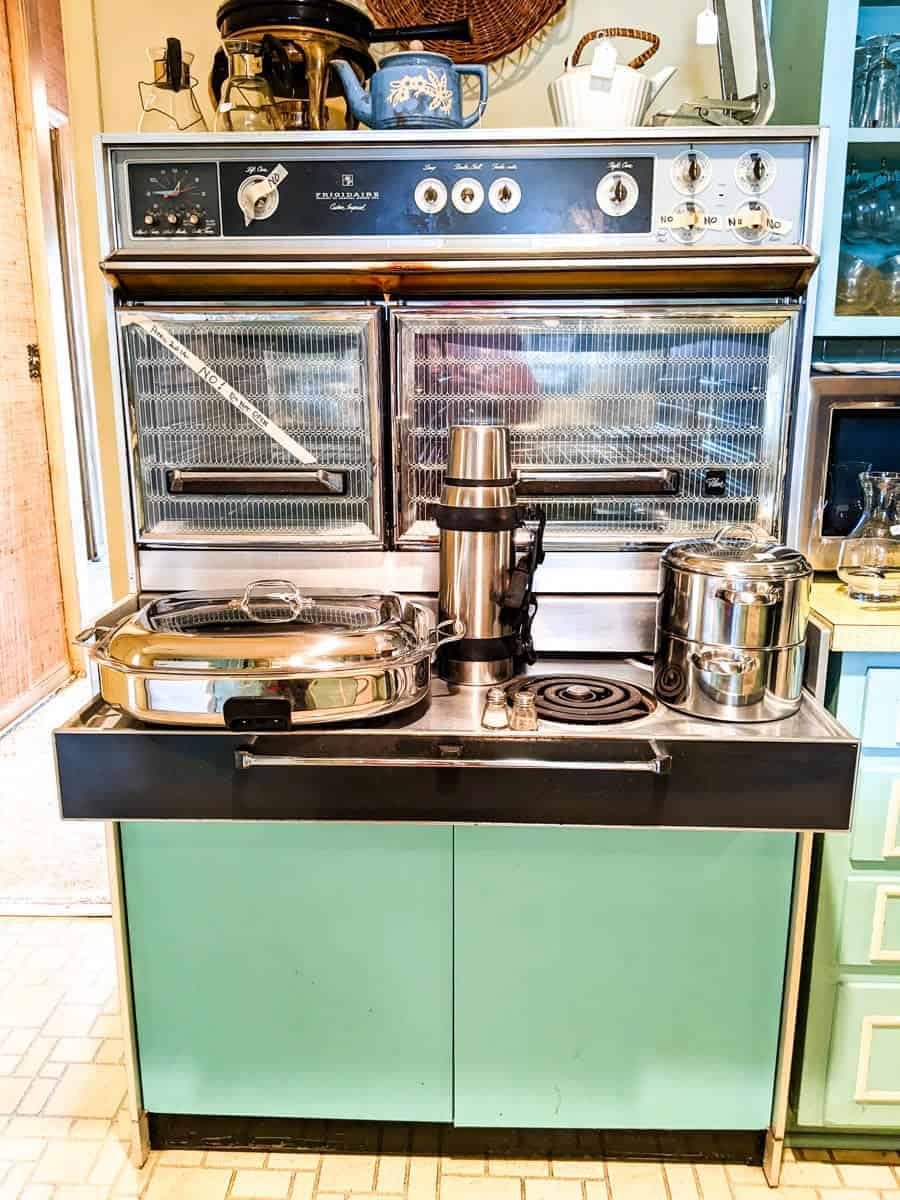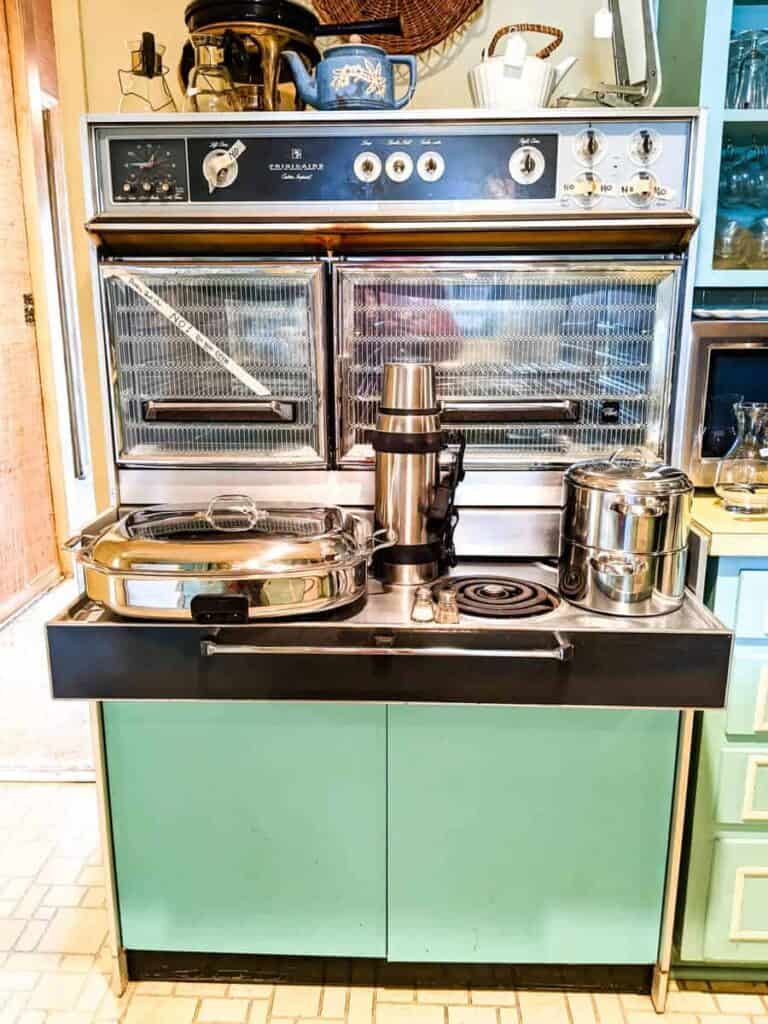 Tip How To Find Estate Sales with Best Vintage Items
I've signed up for the email list for EstateSales.net and EstateSales.org, two excellent local list of sales. You put in your zip code when signing up, and they will tell you current and upcoming sales, the dates, times and tons of photos. You can also search by map view.
You can also search on Craigslist for local estate sales though I've found in my area this is just a repeat of what's on the websites above. However, privately listed estate sales can often be found here.
Local Estate Sale Companies
Finally, you can sign up for local estate sale company email mailing list or follow their Facebook pages. They will often show you what sales are coming up and give you a sneak peak at the items.
These are estate sales that conduct the sale completely online. So you can browse and buy from the comfort of your home. I will discuss more about online estate sales below.
Go Early on First Day for Best Selection
Most professional estate sales have "business hours" listed. They are run like companies, so unlike garage sales, you won't be getting in earlier than the posted time. I do say "most" because there are a few estate sale companies that will open early, but this is very rare.
But don't show up at the exact start time on the first day of the sale and expect to get that mint condition collectible you saw in the photos. Estate sales drawer dealers and pickers, and the competition is fierce. For an average sale, show up 15 – 20 minutes early and stand in line outside. For "big draw" sales like Mid Century time capsule homes, primitive farmhouse country sales or former antique dealer estate sales, you should show up at least an hour ahead of time. Take a book or a snack, hang out or get to know the pickers around you.
Go On the Discount Days for Best Price
Estate sale companies will usually run 3 – 4 days and offer specific discounts on each day. I will talk more below on discounts at sales. But shopping an estate sale on the last day of the sale can score you a good deal. If you go towards the end of the final day, you can get super low prices. This is the only time I ask for a better price since the company doesn't want to have to deal with leftovers and will practically give it away.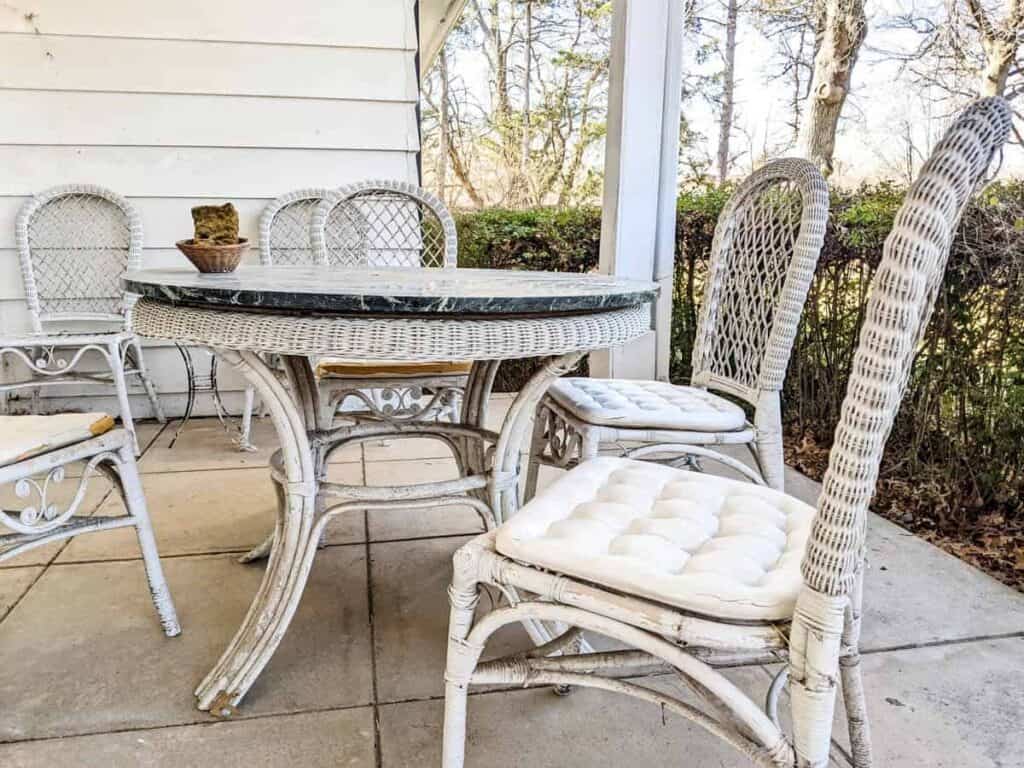 When are Estate Sales Held
In the Midwest, estate sales typically start on Thursday and run to Saturday or Sunday. BUT, that is not always the case. Some companies like to start on Wednesday morning (or even Wednesday evening). Some companies here start on Mondays or Tuesdays. That's why it's important to look at the weekly email for planning your shopping time.
Estate sale season will run year round because they are mostly held inside the house or outbuildings. That means estate sales are great second hand shopping outlets during the winter when garage sales and flea markets have shut down. And don't think that bad weather will stop a sale. Estate salers are a unique breed and will stand outside in snow to get that one item.
Should you Ask for Discounts at Estate Sales
For estate sales run by companies, the answer is no, don't ask for a discount on items. However, they will run percentage discounts each day. For example, Day 1 = full price; Day 2 = 25% off; Day 3 = 50% off; Final Day = 75% off (this is also when it's acceptable to offer lower prices).
A caveat to asking for discounts is if you purchase bulk of one type of item. Especially if you've gotten to know the estate sale company owner and regularly bought from them, you might ask if they can give you a better deal if you buy bulk.
Offering a Lower Price in the BID BOX
If you see an item you don't want to pay full price but don't want to keep coming back to the sale on discount days, all companies have a BID BOX. This is where you put the price you're willing to pay, your phone number and name. They will call you if your offer is accepted. Depending on the company, you will pay over the phone, or they will hold it for you a set period of time to pay in person.
How do you win the bid? Calculate what you're willing to pay, then calculate what the price will be on each discount day. Then offer just a tad bit above the discounted price. For example, an item is $100 full price and will be $75 the second day and $50 the third day. You're willing to pay around the $50 mark. Offer $55 – $60. This means, if it is still there after the second day, they will call you before they have to discount it to $50.
Best Way to Beat the Professional Dealers to the Good Vintage Stuff
Like I said before, estate sales are full of dealers and pickers. That means the competition for certain items is high. Think Black Friday kind of intensity. But these dealers are also considerate, friendly and go by an etiquette code, so don't be deterred from showing up.
If you want to simply browse and get what you find, the best practice is just to show up when the sale opens. (Or show up the last day for killer deals.) But if you have your eye on something specific, then here are the best estate sale shopping tips for actually getting it.
Show up early and stand in line. The early bird has a better chance.
Look at the photos online and try to figure out what room the item is located.
Stay polite and friendly. Yes, the competition is high sometimes, but everyone remains friendly (most times).
When the doors open, stay in line until inside then book it to the location of your item.
If the item is big, pull the price tag. That means it's taken and you don't have to immediately lug it through a crowded house. If the item is small grab it.
Stay flexible. You may get your item; you may not. Enjoy shopping the rest of the house for another treasure. There's always next time.
Where to Find the Greatest Prices on the Best Vintage Items at Estate Sales
Basements, garages and outside you will find the best prices on items. This is where the workers have put the excess or items they value less. That's not to say this is low value items though! I have often found items for $5.00 in the garage that I've sold for over $100. You just have to know what you're looking for and don't be scared by some dirt.
Don't forget to look under the tables in the garage as a lot of items they don't have room for get stuck here. These will be the lowest priced items.
How to Claim Your Item at an Estate Sale
So you've read my 16 estate sale shopping tips to find best vintage items, you show up early and get to your treasure first. But what to do with it? If you've reached a large item first at an estate sale, just pull the price tag off to claim it. I usually then tell the person running the sale that I've claimed it just so they know. For small items, go ahead and pick it up and take it with you. Price tag pulling for small items is not done and can lead to a lot of confusion.
How to Carry Your Estate Sale Finds
I always take a large woven shopping basket to put my items in while shopping. I want to keep my hands free and want to be able to grab good deals before they're gone. Other people take fold up shopping baskets; some estate sales offer shopping baskets for you.
If you've bought a lot of items or bigger items at the sale, you can pull up in the driveway to load up after paying. This is the ONLY time you can park in the driveway. You need to bring your own help to load heavy items in your vehicle. Once you've paid, you will be able to leave the item at the sale and come back another day they're open.
How to Pay at Estate Sales
Most estate sale companies are going to accept cash, credit cards and check. Some companies will not accept either credit card or check, but they will usually accept at least two forms of payment. Of course, cash is always king.
If you want to be sure, the company will often list their payment policies on EstateSales.net or EstateSales.org. And never fear if you get to the counter and don't have the right form of payment. Most times they will hold you items for an hour while you run to an ATM.
Shopping Private Estate Sales
Private estate sales (run by family members) are different than estate sales run by companies. They are typically run like a garage sale. They may set opening times but will often open early. If there is something specific you saw and want, make sure to get there on time or even 30 minutes early in case they open to early birds.
It is considered fine etiquette to ask for a lower price at private estate sales. This is especially true if you're buying lots of items because you have a bit of bargaining power. But usually these sales have yard-sale prices and will be much cheaper than company run sales.
Shopping Online Estate Sales
Depending on your situation, it may not be possible to shop estate sales in person. But don't think you get left out of the fun. EstateSales.net and EstateSales.org and EquipBid.com provide a list of local online auctions for estate sales. These usually redirect you to online auction sites where you'll set up an account to bid.
You can browse absolutely everything from the comfort of your home, make a purchase and pick it up at a designated time and place in your city. You can also search for specific items by keyword.
Some things to know for shopping online estate sales are:
You must create an account to bid on an item
You can "star" items you want to keep an eye on
There is a specific ending time to the auction/each item
Last minute bids will extend the ending time, usually by 10 minutes to give others a chance to also bid (so no sweeping in at the last second to get the deal)
Auction sites will often add a 15% buyer's fee on top of the price you bid
You must pick up the item at a designated day and time. They company will tell you in the details when that is.
Some companies offer shipping if they are not local to you.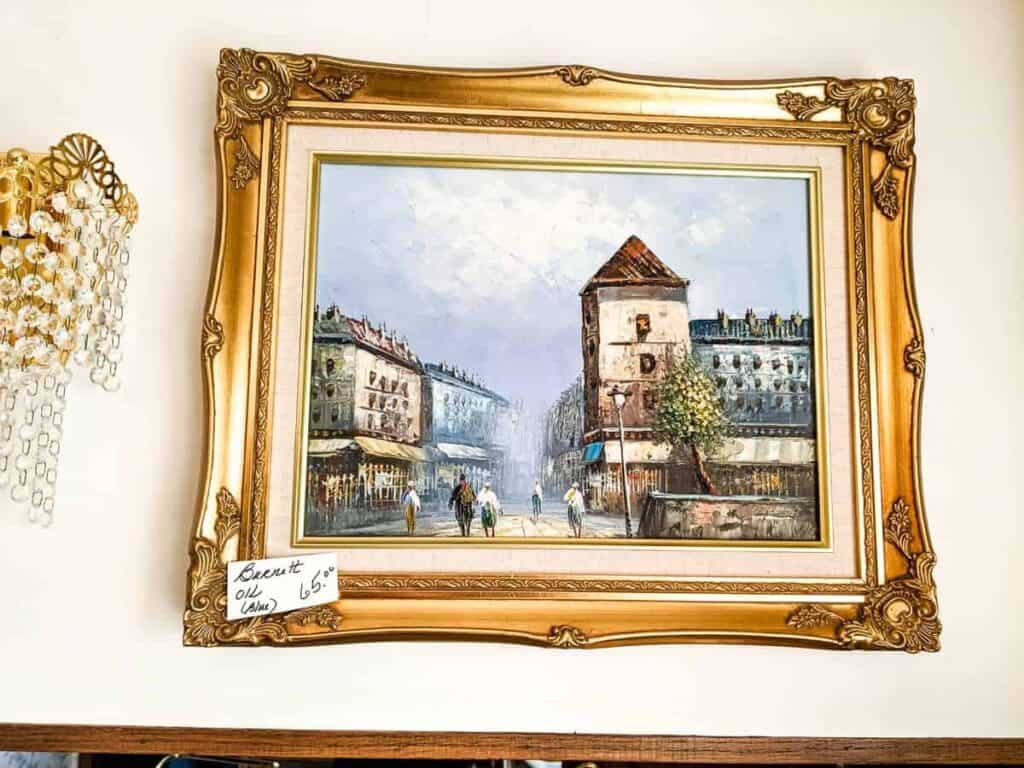 Tips on Best Vintage Items to Buy at an Estate Sale
Farmhouse, Rustic, Mid Century Modern, Industrial, Traditional and Boho Styles of Home Décor
Vintage Clothing
Small kitchen appliances
Large appliances
Furniture – all styles, new and old
Storage tubs (deeply discounted compared to store prices)
Cookware
Dishes
Holiday decorations
Wrapping paper and gift bags
Original oil paintings
Quilts
Lamps
Baskets
Dishes
Live plants – indoor and outdoor
Yard tools – shovels, rakes, hand shovels
Watering cans
Plant pots
Bird baths, benches, plant tables
Tools (some of these men are really into things like woodworking, auto mechanics, etc, so you can find amazing tools)
Craft Supplies of all kinds
Toys (these people were often parents and grandparents and have a fun collection of vintage toys!)
Comic books
Antique books
A Recap of 16 Estate Sale Shopping Tips to Find Best Vintage Items
Go early to stand in line.
Bring a large bag or basket to carry your treasures.
Be polite. As with the rest of life, people don't appreciate those who shove, cut line or are rude.
Don't ask for discounts but leave lower offers in the bid box.
Pull the price tag on large items to claim it.
If your arms are full of small items, they usually have a hold table by the checkout table.
Most places accept cash, check or credit card, but some may not accept either credit card or check. Bring two forms of payment just in case.
Bring your own help to load heavy items (you can pay and then come back another day).
Shop the last day for great deals.
Take a deep breath and enjoy the experience. It can be a rush, but even if you don't get what you were wanting, there's always next time!
I hope these 16 estate sale shopping tips to find best vintage items have helped you venture out into the world of estate sale shopping. It has it's own learning curve but can be so much fun to wander and discover new treasures!
Comment below what your best estate sale find has been!
Read more on how to decorate with vintage home decor below!
How to Decorate with Vintage Baskets for Storage