Are you tired of getting your sister, mom or niece the same ol' kind of gift each year? Is it still hard after 20 years to figure out a great gift for your dad? Wouldn't it be nice to find the perfect gift that they will love? Here are my 100 budget friendly vintage gift ideas from Etsy (2022 version). And don't worry if your family member isn't a vintage lover. These gifts ideas are ideal for everyone! Some of the best gifts I've ever received have been vintage and antique items. Plus it's a win-win because one of the most fun things to do is shop a secondhand store for vintage items!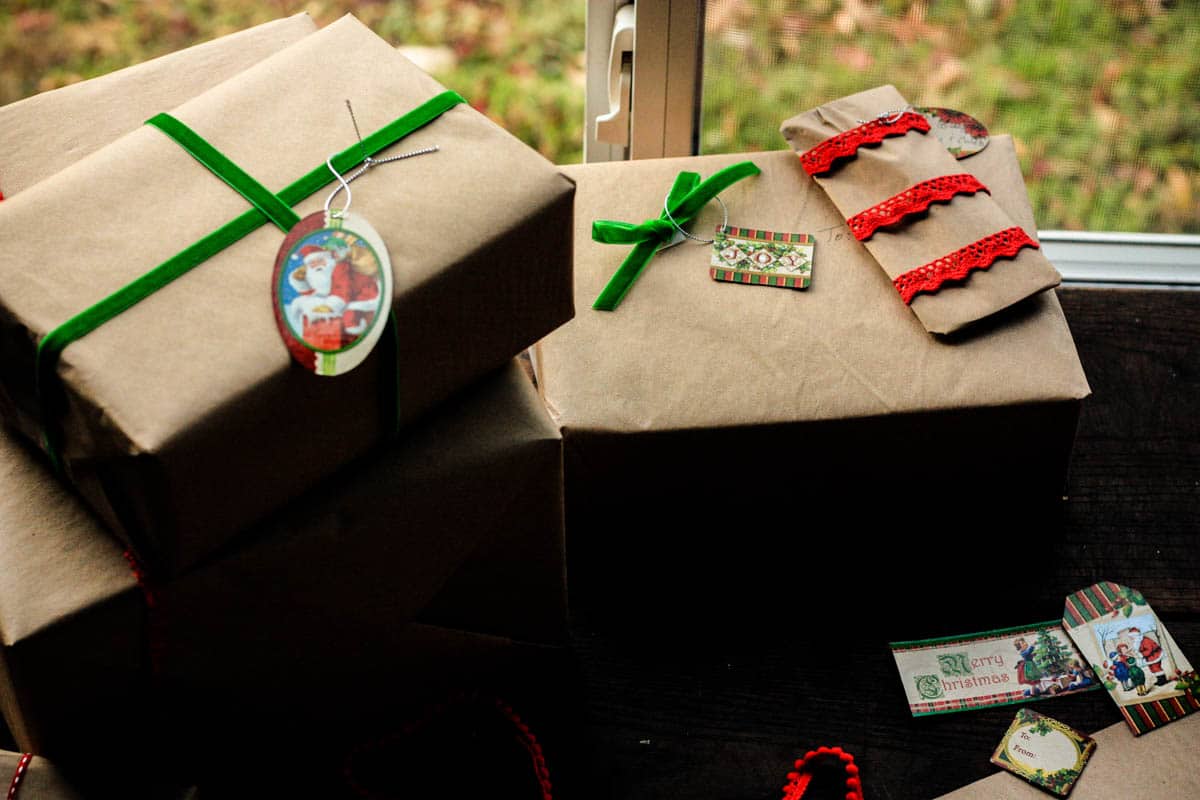 As an Amazon Associate, I may earn a small commission through your purchase through any Amazon affiliate links on this post. This is at no additional cost to you. All recommendations are my own because I believe in each product. See my full Privacy Policy here.
Who Would Enjoy A Vintage Gift?
Whether it's birthdays, mother's day or Christmas, we are continuously trying to find gifts for those we love without it being, well, another gift card or candle. Caleb is from a family of nine kids, and my family of origin is over twenty people with all the in laws, nieces and nephews. Yes, for Christmas we try to simplify and draw names or do a gift exchange. But there are still parents birthdays, Mother's and Father's Day, sister's birthdays and the list can go on.
I do love giving people gifts, but it can certainly get overwhelming real fast. Especially when I prioritize the personal touch of a unique gift suited to the individual!
Even if you don't have lots of family, you probably have friends, a husband and certainly your kids. Yes, you can buy your non-vintage loving husband a vintage gift. As for your less than gentle kids? Oh boy, don't get me started. I could write a whole post about great vintage gifts for kids. (I just might have to do that!) The following gift guide will help you curate an awesome gift list for the upcoming holiday season!
Aren't Vintage Gifts Expensive?
The terms "vintage" or "antique" often scare people away. Ideas of museum quality paintings, sculptures and gilded chairs somehow come to mind.
Depending on who defines the term, "vintage" is a term for anything 20 – 40 years old. That means anything created before 2002 (or 1982 for the 40 year mark) is considered vintage. Pretty sure there are a TON of items people used everyday that fit into that category. That means there are lots of options for every budget!
"Antique" is something over 100 years old. Yes, this makes antiques harder to come by, but still, there can be lots of items that are budget friendly, if you know what and where to look. It may take a little bit of hunting, but you can certainly find an affordable option to fit the bill.
Aren't Vintage Items Fragile?
When people think of old items, they envision delicate figurines at Grandma's and the reminder of "Don't run in the house!" No one wants to go back to the days of tip toeing around shelves of breakables – especially those with young children.
But again, vintage items are things that are 20 – 40 years old. If you don't want fragile figurines, then don't buy fragile figurines. Electronics, tools, toys, Industrial machines, clothing, hard working farm items and more all fit into the term "vintage." Some of the most affordable gifts fall into this category.
Do you have a brother in law who loves 70's Rock and Roll? Then a vintage concert T shirt or record album may be just the thing! (And it certainly isn't fragile.) High quality does not have to mean expensive.
Isn't Buying A Vintage Gift Kind of Like Giving Someone Leftover Garage Sale Items?
Somehow, it's a "thing" that you don't give people used gifts. I guess it's viewed as a cheap option to get rid of your unwanted junk while also checking off a birthday gift from your list.
That's not what buying vintage gifts is all about. If you put thought into purchasing something (even if it's not that expensive) specifically suited to someone's interests, then you are not giving a cast off, second hand gift. One of my friends absolutely loves used books – her favorite gift of all is a vintage book! There is nothing easier. I can easily find inexpensive vintage books thrift stores. (If only all my friends were this easy to buy for!)
In fact, giving a vintage gift is a lot more thoughtful than running to a retail store to mindlessly purchase a candle, bath soap or, heavens, a gift card just so you can get on with your day. (Don't get me wrong, I love me a good candle and gift card. Bath soap…not so much.)
Budget Friendly Vintage Gift Ideas for the Music Lover
1. Vintage Music Instrument for Decoration
2. Vintage Sheet Music or Music Book for the Musician
3. Vintage (or Reproduction) Music Concert T Shirts
5. Vintage Instrument Accessory (guitar straps, picks, metronome)
6. Vintage Record Album of Favorite Artist or Genre
7. Vintage Radio Converted to Bluetooth
8. Vintage Oil Can Converted to Speaker
Thoughtful Gifts for the Fashionista on Etsy
10. Vintage Jewelry
11. Audrey Hepburn Style Sunglasses
12. Vintage Ring Holder or Necklace Hanger
13. Vintage Purse
14. Vintage Jeans, Sweaters, Shirts, etc.
15. Vintage Compact Mirror for Purse
17. Vintage Sun Hat
Vintage Gifts Your Kids Will Die For
18. Vintage Lego Set
19. Vintage Wood Baby Furniture (cradle, highchair, etc)
20. Vintage Board Games (Sorry, Risk, Monopoly)
21. Vintage Micro Machine Cars
22. Vintage Wood Board Puzzles
24. Fisher Price Play Family Sets
26. Vintage Barbies and Accessories
Low Cost Gifts for the Cook on Etsy
28. Vintage Tea Set
29. Vintage Embroidered Tea Towel
30. Unique, Vintage (Usable) Kitchen Utensils
31. Vintage Crock for Utensils
32. Vintage (or Reproduction) Ironstone Pitcher
33. Unique Vintage Basket for Fruit
34. Vintage Recipe Box with Vintage Handwritten Recipes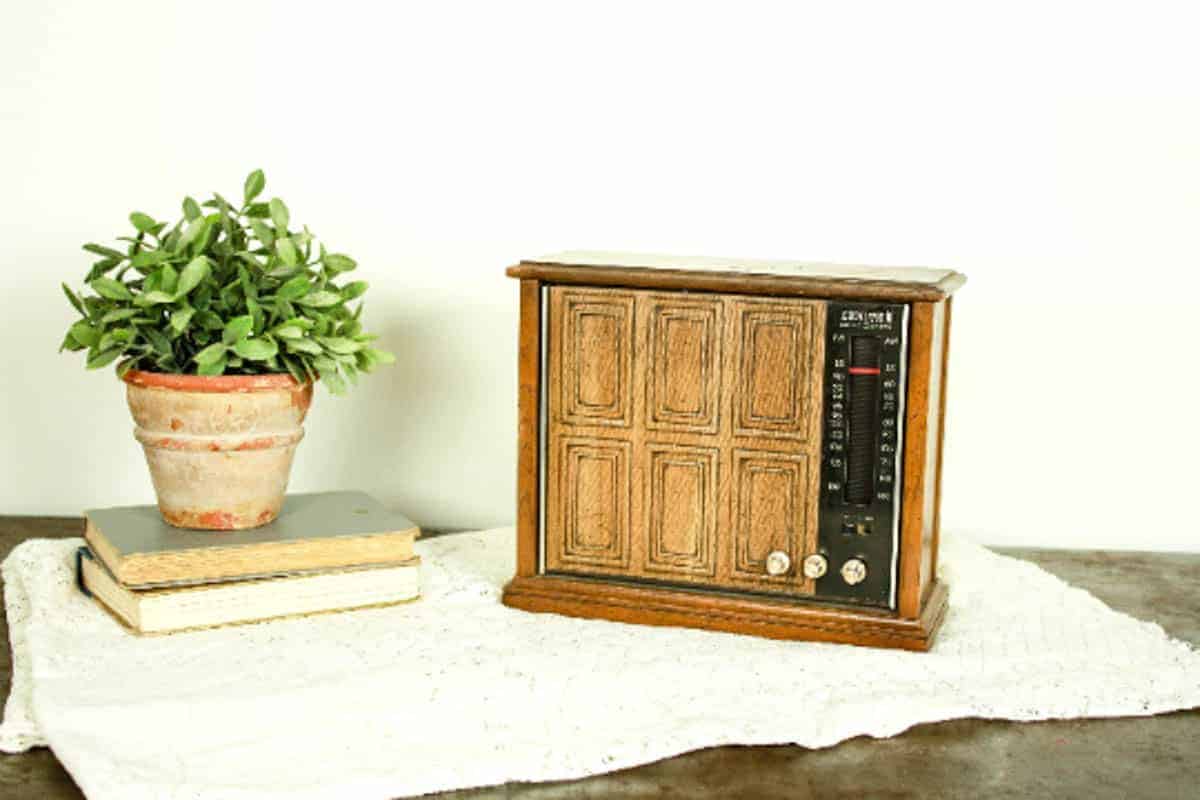 Perfect Retro Gifts for the Electronics Geek or Gamer
36. Vintage IBM Mainframe Parts
38. Reproduction Computer or Gaming Charts and Posters
39. Vintage Mario Brothers Toy Figure
40. Custom Engraved Wood "Mix Tape" with QR Code
Great Gifts for the Reader
41. A Favorite Book in It's Antique or Vintage Version
42. Stack of Vintage Books in Same Color
43. Set of Vintage Library Cards for Bookmarks
44. Lot of Vintage Letters or Postcards (turns out, it IS fun to read someone else's mail!)
46. Vintage "This Book Belongs To ____" Stamp
47. Vintage Working Typewriter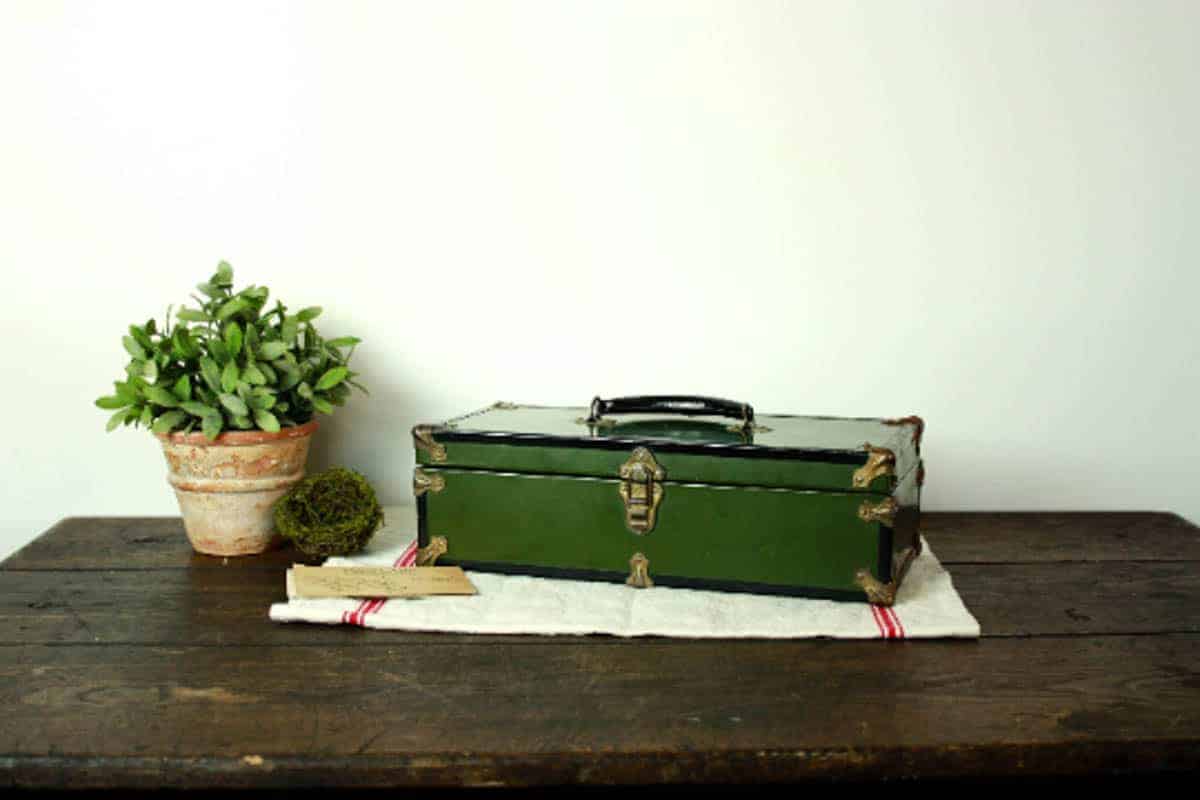 Hardworking Etsy Gifts for the Tool Guy
49. Vintage Metal Toolbox (just like dad used to have)
51. Vintage Screwdriver Keychain
Unique Vintage Gifts for the Home Decorator on Etsy
53. Vintage Flower Vase or Pot
55. Vintage Baskets
56. Vintage French Linen Towel
58. Vintage Canisters for Various Storage
59. Vintage (reproduction) Art Prints (Hint: you can buy these on Etsy as downloads and print them off at a print store to your specific size.)
60. Vintage Frames
62. Vintage Quilt
63. Vintage Clock
The Right Vintage Gifts for the Outdoorman
66. Vintage Fishing Lures or Reels
68. Authentic Indian Arrowheads
69. Vintage Compass
Fun Vintage Gifts on Etsy for the Crafter
71. Vintage Drawer Craft Storage
73. Vintage Craft Supplies in Bulk
75. Vintage Cross Stitch Patterns
Unique Vintage Gifts for the Person Who Doesn't Need Anything
77. US or Foreign Currency in Their Birth Year
78. Nostalgic Candy
79. On the Day You Were Born Custom Star Chart
80. Sunken Treasure Coin Pendant
Something Special on Etsy for the Coffee Lover
Vintage Gifts for the Business Person
87. Vintage Desk Set
88. Vintage Perpetual Calendar
89. Vintage Stapler
90. Vintage Working Wall Clock
93. Vintage "Later" Paper Clip
Vintage Teacher Gifts
95. Vintage Bookends
96. Vintage Text Book in Their Subject
98. Vintage Child's Slate Chalkboard
99. Vintage Map Poster or Globe
100. Vintage Desk Lamp
I hope these 100 budget friendly vintage gift ideas from Etsy has helped you think of some awesome vintage gift ideas for your family member or friend. There is a whole world of vintage possibilities for unique and thoughtful gift options that will be long remembered.
Comment below and tell me if you would considered giving vintage gifts and for what person in your life! Has someone gifted you vintage gems in the past? I'd love to hear about it!
Get 15 FREE vintage Christmas postcards with writing below!
Pin for Later 100 Budget Friendly Vintage Gift Ideas from Etsy [2022]