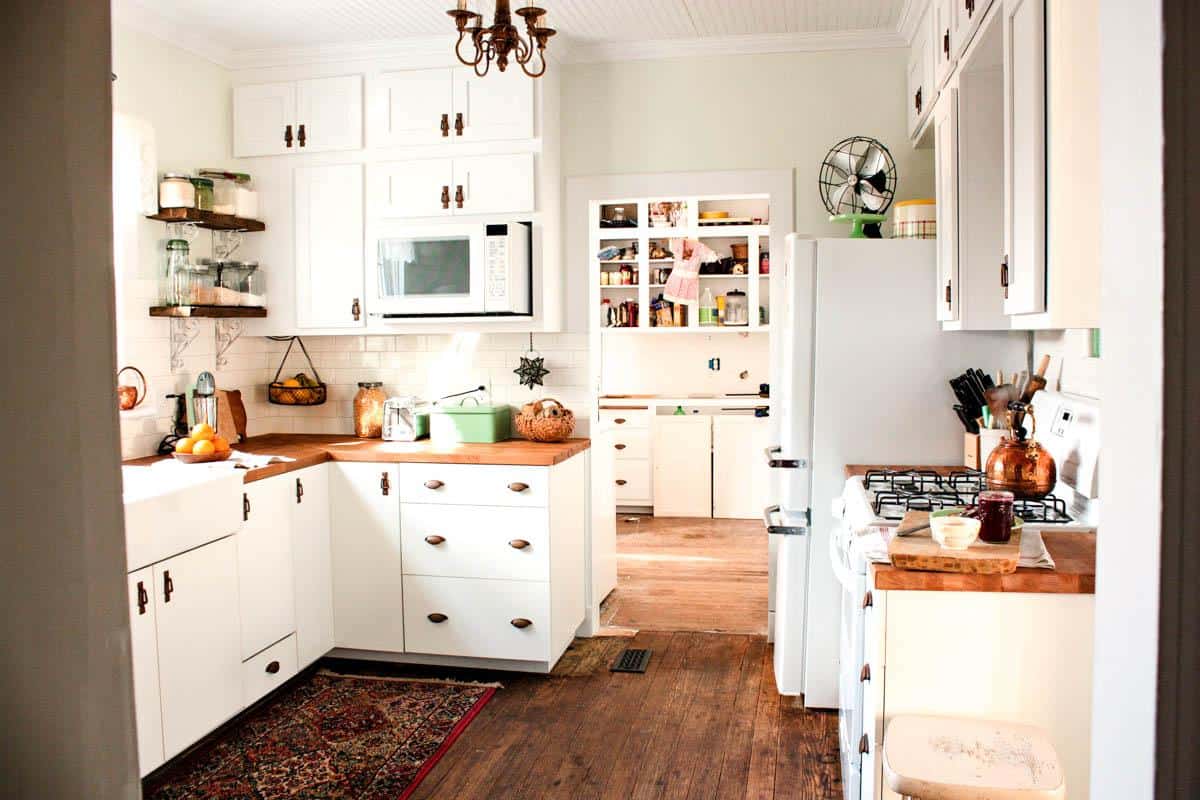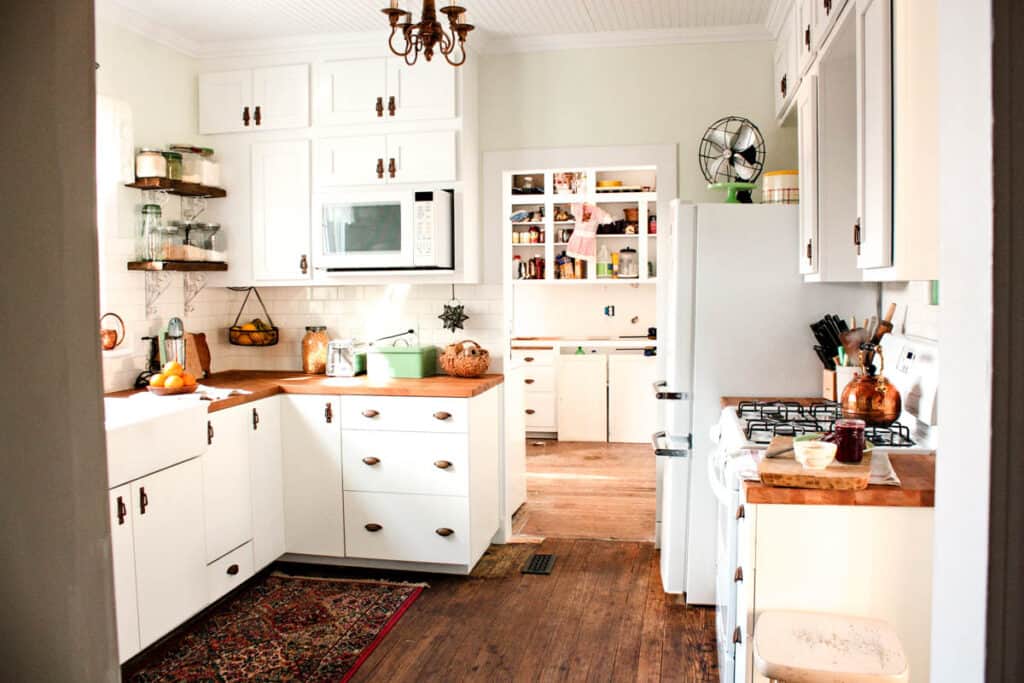 Our first home was a quaint little bungalow built in 1900, but the mustard yellow walls and cave-like kitchen were not so quaint. After tearing everything out, we built a dream kitchen for our little home. Here is our bungalow kitchen remodel before and after tour.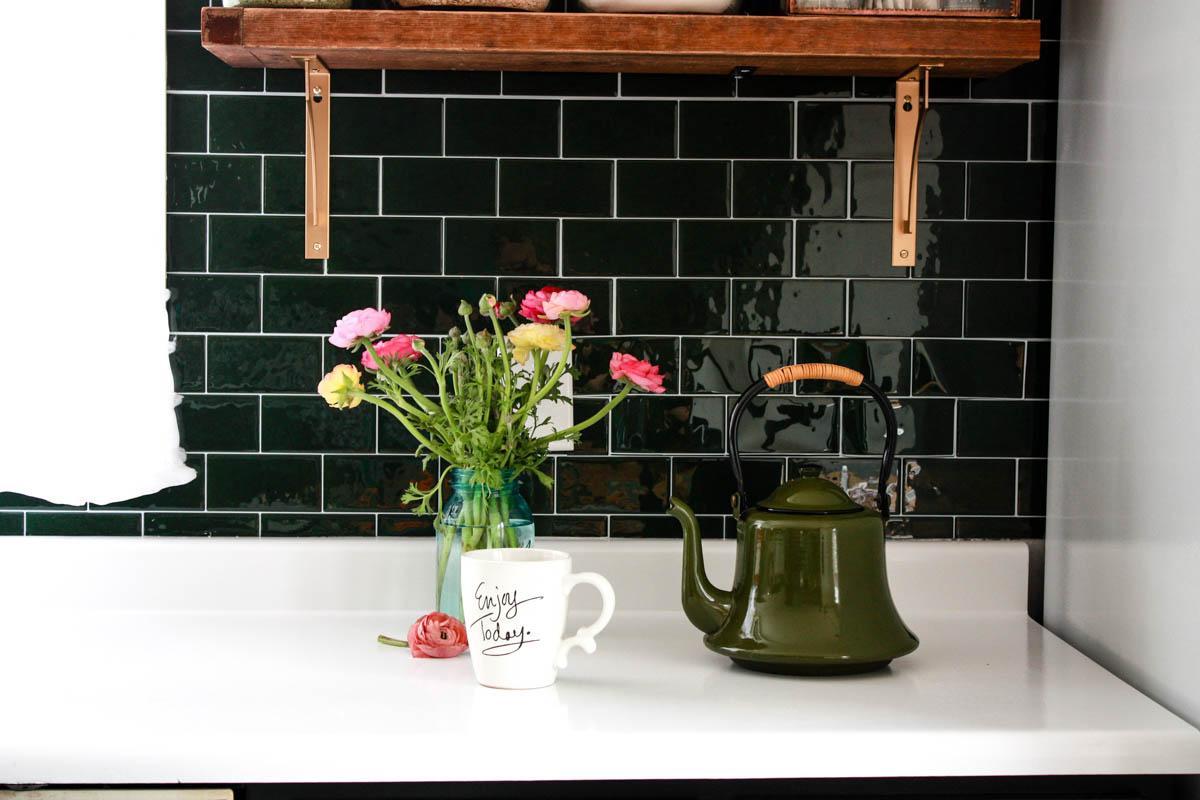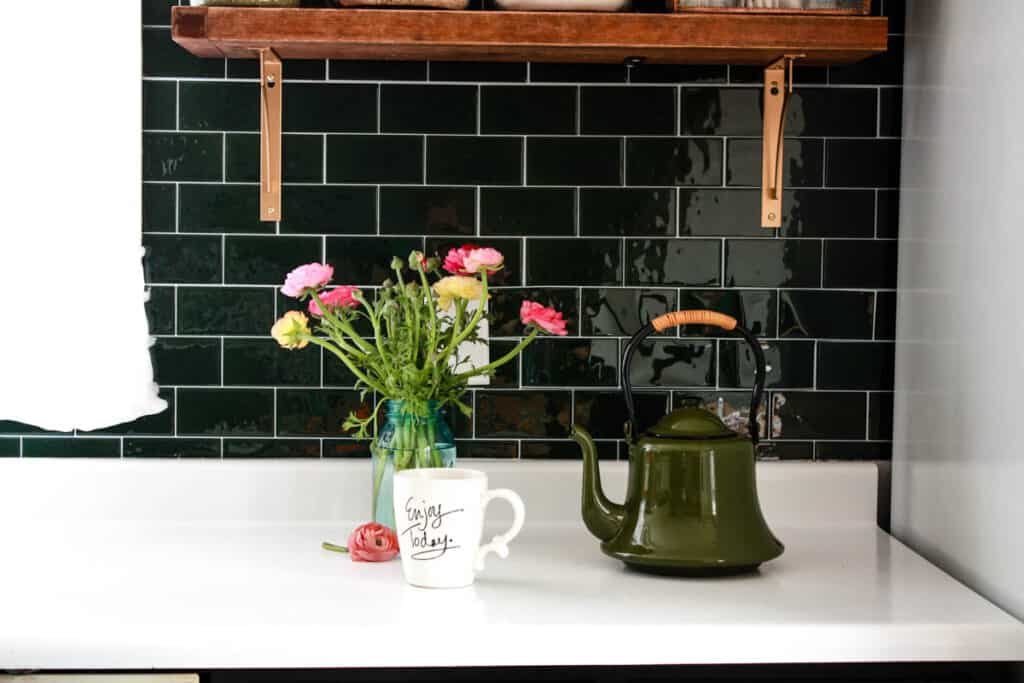 Are you in an affordable but ugly kitchen rental or need a temporary kitchen makeover before spending big money on your dream kitchen?  Here are the pros and cons of peel and stick tile backsplash for a kitchen update on a budget.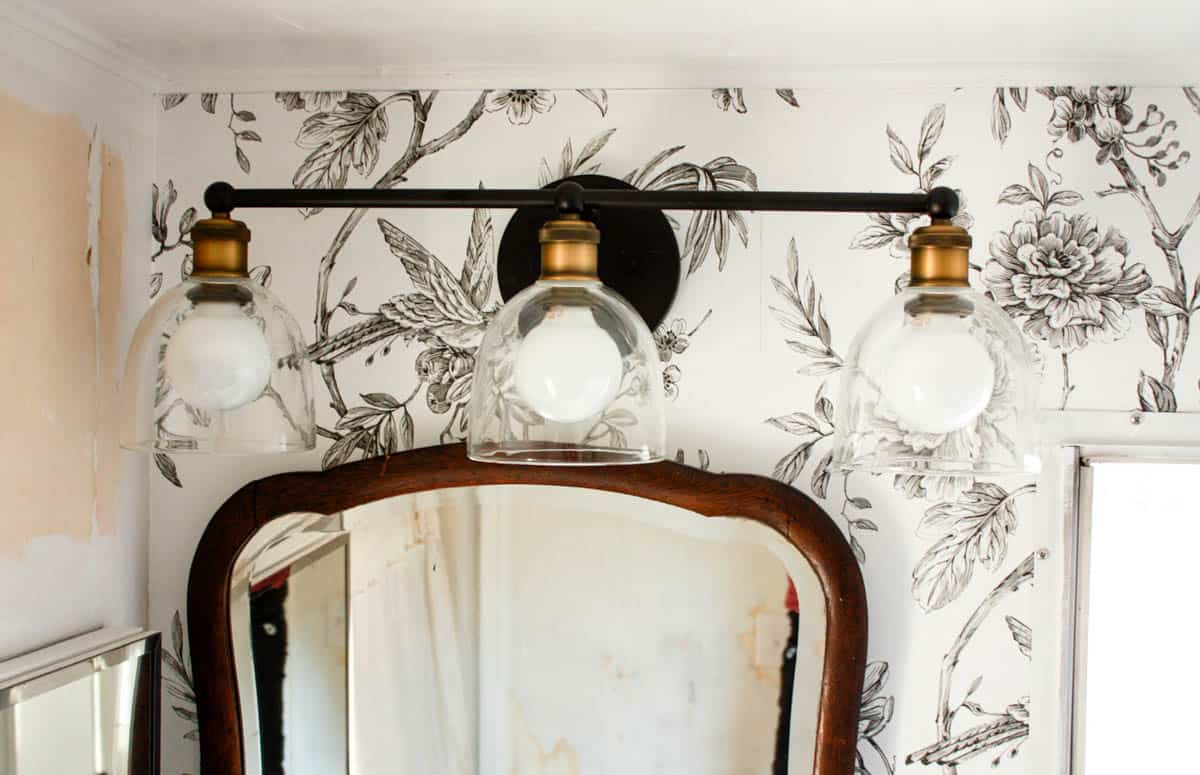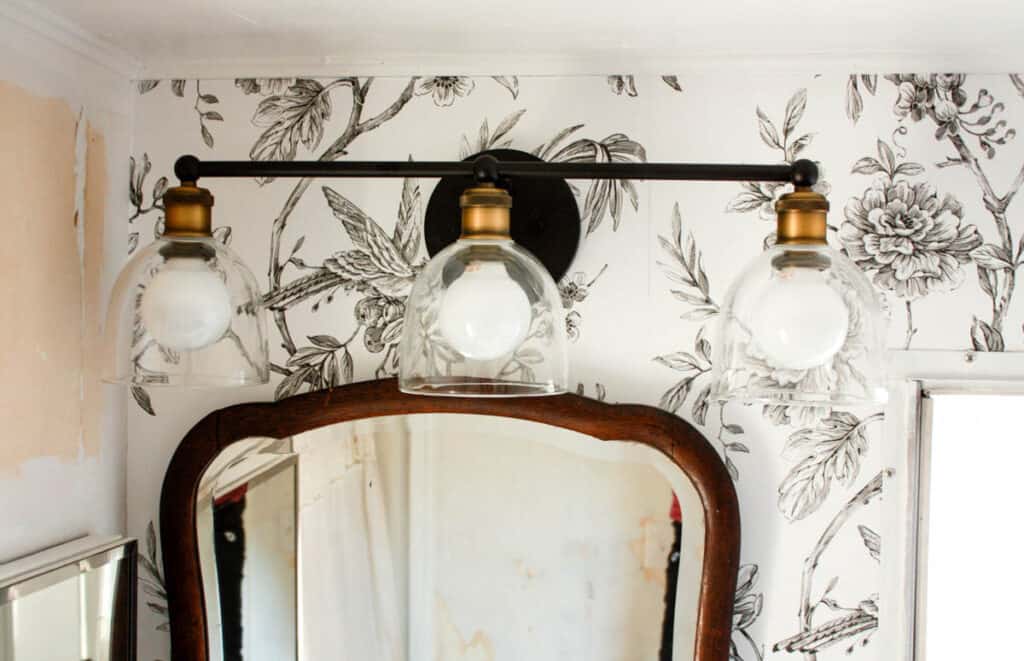 I feel like these fabulous HGTV house renovation shows leave out the people who live in a manufactured home. I'm here to give you DIY mobile home remodeling ideas based on our recent move to a 1978 single wide trailer.