When I first thought about the decorating "style" of Bertha (our temporary mobile home…read more HERE), Mid Century seemed to speak to me.  She was just a Mid Century kind of gal, but her lighting was not.  It was stuck somewhere between bell bottoms and the Back Street Boys.  Bertha definitely needed updating, and I definitely needed sources for inexpensive vintage style lighting.
People tend discount lighting as part of home "décor," but it is a foundation part of home decorating.  I have a realtor friend who advises clients that if they have already moved their belongings out, then update the light fixtures for their house showings.  It creates a wow factor without anything else being there.
But new (or vintage) light fixtures can be eeeeexpen-SIVE.  And we were trying to spend as little as possible for our mobile home makeover. Which is why cheap sources for vintage style light fixtures and lamps were very necessary for us.
Here is a list of inexpensive lighting I found for our Mid Century style home renovation.
Home Depot
I actually found three of the new light fixtures at Home Depot.  They were very similar to higher cost fixtures I found elsewhere.  See source links HERE, HERE and HERE
Ikea
I wouldn't have really thought about vintage style light fixtures from Ikea, but they had several great options for a stupid cheap price.  The closest Ikea is three hours from me, but their shipping is stupid cheap too.  (They just don't ship everything they have, so be aware and have a back up plan.) See source link HERE
My Own House
Since I was going for Mid Century Modern style, I searched what I already had that had black, gold or neutral tones.  Originally, I bought this vintage black and gold lamp at an antique store. Some other lamps I had came from Hobby Lobby and TJ Maxx (no longer available).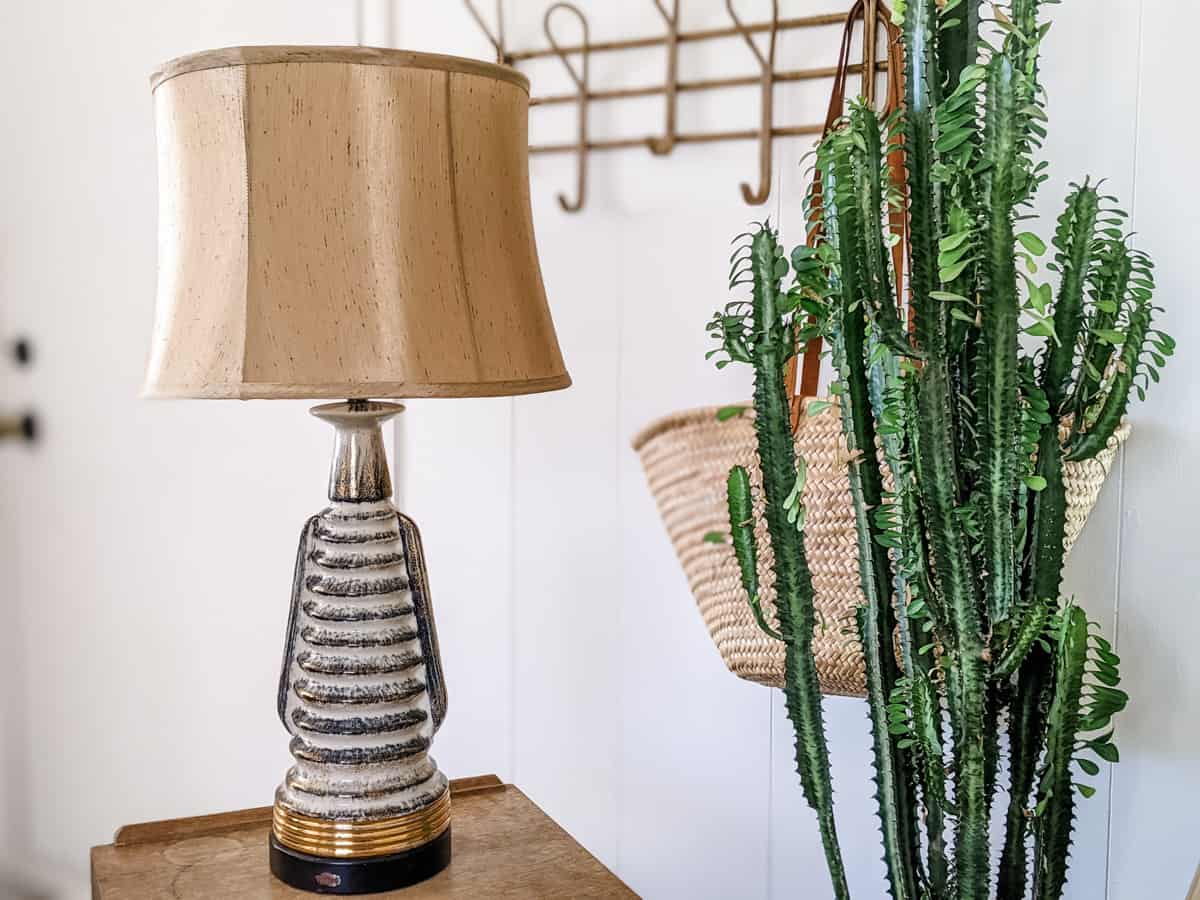 Lowes
I purchased another light for the hallway. But the ceiling is really short, and I quickly realized we needed a simple, low profile light fixture.  I found this one by chance at Lowes for $13.  Yes, you read that right, I found a vintage (farmhouse) style light fixture for THIRTEEN smack-a-roos.  See source link HERE
Bonus: Wildsoul Lighting
I did not buy lights from this company this time, but I have from the past.  Actually, I purchase mine from them on Amazon, but it looks like they currently only offer a few light fixtures from their website.  Still, awesome Mid Century and Farmhouse style lighting for great prices!  See source HERE
While replacing light fixtures can be overwhelming, there are certainly inexpensive vintage style light options for every style of home decor.  Switch out just one (even a lamp) and let me know in the comments where you found your perfect piece!