When you hear the term "Rustic home décor," you might picture a mountain log cabin. But what if you don't live in a mountain log cabin? What IS Rustic style and how do you create it in your home? Here is my beginner's guide to Rustic style home decor.
As an Amazon Associate, I may earn a small commission through your purchase through any Amazon affiliate links on this post. This is at no additional cost to you. All recommendations are my own because I believe in each product. See my full Privacy Policy here.
If Caleb had his choice, he would live in a log cabin tucked away in some mountain retreat. Even now with our Farmhouse renovation, he is dreaming of adding log siding somewhere inside. He positively lights up at my sarcastic suggestions to add it to the farmhouse exterior. (And friends know that Caleb isn't the kind of guy who "lights up" often.)
So I've been studying Rustic home décor a lot lately so we can blend our two styles of authentic Farmhouse with Rustic cabin in our new home. I will give you all the deets about what I've learned in this beginner's guide to Rustic style home décor.
What is a Simple Definition of Rustic Home Décor?
Rustic home décor is full of natural wood finishes, a neutral color scheme, raw materials and textures. The key elements are practical sturdiness and time-worn history. It is the style that tells the story of pioneers and farmers and ranchers. It is nature's elements brought indoors. It's warmth of a fire, the comfort of a chunky knit blanket and the yumminess of cornbread baked in cast iron.
Rustic style of home décor is probably one of the easiest vintage styles to live with, especially if you have kids at home. The very definition of this style is a little worn and a lot sturdy, so you don't have to worry about damaging a priceless antique.
What are the Colors of Rustic Style?
Rustic home décor inhabits a natural color palette with rustic charm. There are few, if any, pops of color. The only time I can picture a colorful "pop" in Rustic homes is the presence of a bright red geranium plant in a rusty bucket on the front porch. You could also add some golden yellow but not too much.
Neutral doesn't necessarily mean white or brown. Think shades of color you see in nature…browns, greens, grays and even blues with a warm undertone. Warm white walls fit in here, or go with a moody green wall. Just stay away from bright blues or greens.
Contemporary rustic style furniture is often finished in a warm wood tone and not painted though some white furniture can work to balance out all the wood.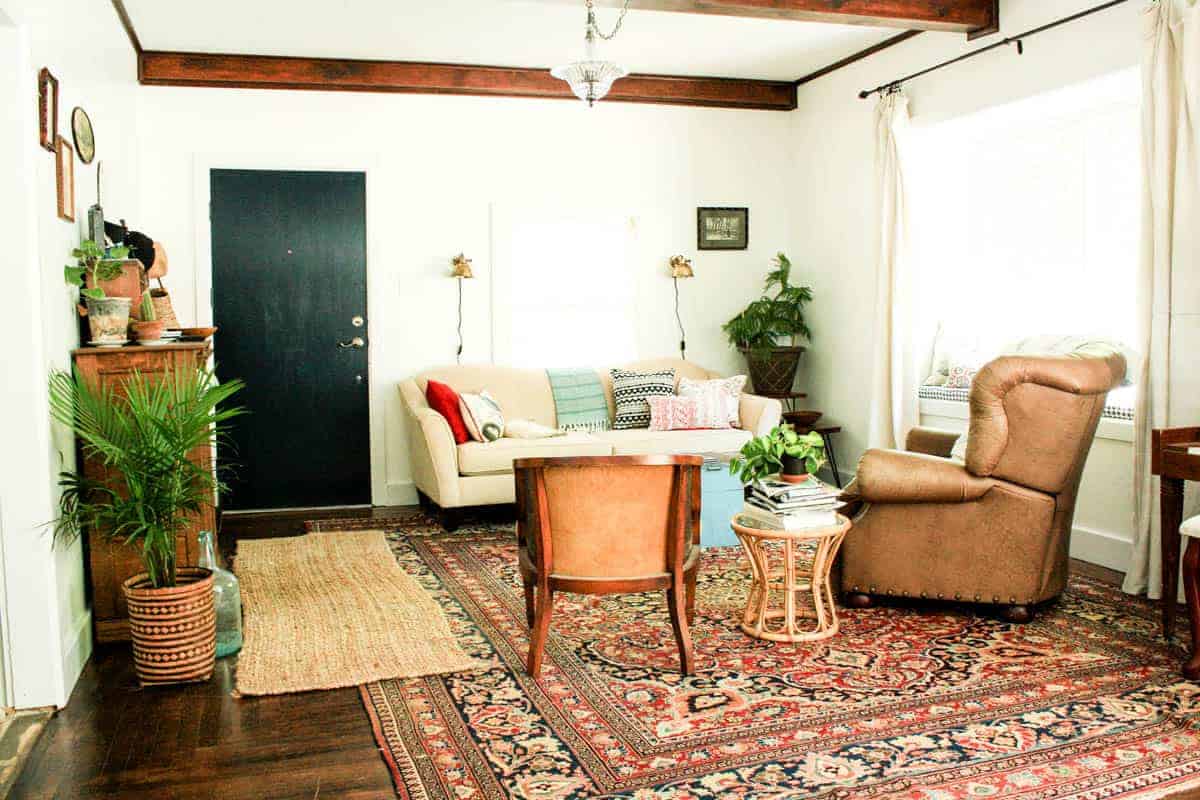 Rustic Style Furniture to Choose
Leather is a great for adding Rustic style to a room, but you don't have to go all out leather for all your seating. Balance a leather sofa with neutral upholstered chairs – think earthy colors. The fabric should be durable like linen. There should be no or very muted patterns to the upholstery.
Tables, cabinets and dressers all should have a dark wood finish instead of blonde wood. The finish should be matte and not glossy. These are pieces that can withstand everyday use without worrying about a scratch ruining the finish.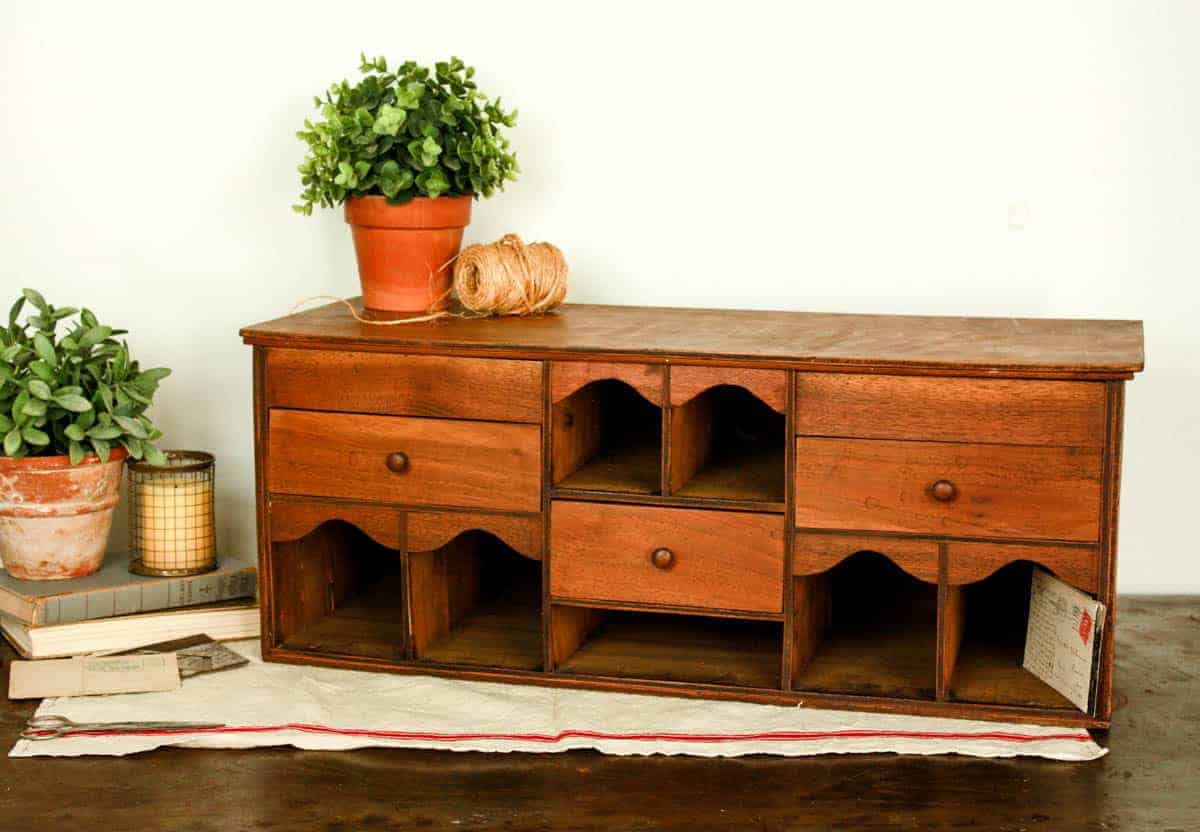 Flooring Choices for a Rustic Style Home
Dark wood or gray weathered wood flooring is always a good choice for Rustic style décor. Of course, the more time worn real wood would be ideal, but if you're choosing laminate wood flooring find an option that has an antique look with "gouges" and faux wear. Once again, choose a matte finish instead of glossy.
But if you live in a white carpeted house, never fear, white flooring can also fit with a rustic style. Break up all the whiteness with some textured or muted patterned rugs.
Rugs are wonderful ways to add rustic country style to any type of flooring. The primary Rustic rug choice is a cow hide rug, but any animal hide will do! This brings the beauty of the hardworking ranch life into your Rustic home. Hand woven rugs are wonderful options and can give pattern to your otherwise simple room. Just make sure the colors are darker and warm rather than bright. Jute rugs are another great choice as it keeps the colors neutral but gives great texture to the room to break up all the similar colors.
Materials That Give a Rustic Look
Certain materials are more "rustic" in nature. Think more stoneware crocks rather than clear glass bowls and a linen pillow rather than velvet. The beauty of Rustic décor is that its very nature is something used and usable. That means that you can actually use what you decorate with.
Some examples of good materials for a Rustic style are:
Cast iron
Stoneware
Linen
Wool
Flax
Leather
Stone
Worn wood
Jute
Rusty metal buckets (great for planters)
Black metal
Rustic Décor to Add
There are basic elements that are always going to define a Rustic style home. A stone fireplace, natural wooden beams and large windows to allow plenty of natural light and outdoor views. But if you live in a more traditional house, never fear. You can still have a Rustic home.
Search for items that are handmade or at least have a handmade appearance to complete your Rustic home décor. Consider the use of organic elements – what can you bring to your interior spaces from the out of doors?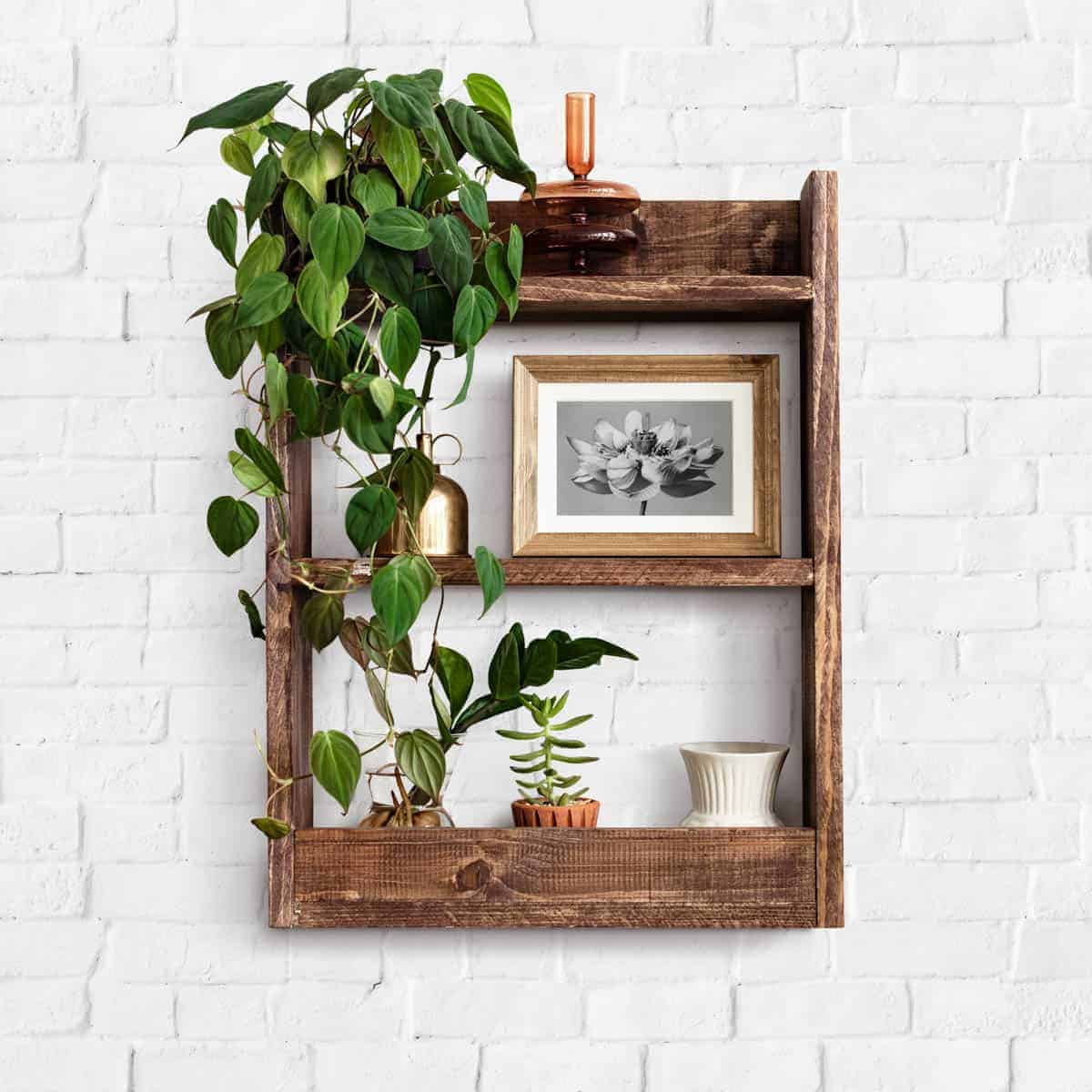 Where to Find Vintage Rustic Décor
Flea markets and antique malls are some of the best places to find vintage rustic pieces. The junkier the booth looks, the better. That doesn't mean you will be buying junk, but you may need to do a little cleaning of your treasures in order to reveal their natural beauty. Old farm tools, crates and barn doors are plenteous at these kind of sales. Remember, you're looking for natural elements of raw wood, stone, and animal hide, as well as items with neutral colors and natural textures.
Garage sales and estate sales can also be rewarding for Rustic decorations. You will have to search longer to find treasures here. I won't rule out thrift stores, but they are probably the least rewarding place to find rustic home décor.
What Decorating Styles Pair Well with Rustic?
Rarely will someone decorate in just ONE style. Rustic can tend to be dark with all the wood going on, so I like to pair it with another decorating style. While I firmly believe that you can pair any two styles together, certain home decors do highlight the Rustic better.
Authentic Farmhouse Style
By "authentic" farmhouse, I mean home décor that is vintage rather than the farmhouse style you can find at Hobby Lobby. No, I'm not mad at you if you choose reproduction farmhouse style; I just prefer more authentic. Since Farmhouse style is also based on rural America, it is no surprise that this goes perfectly with Rustic.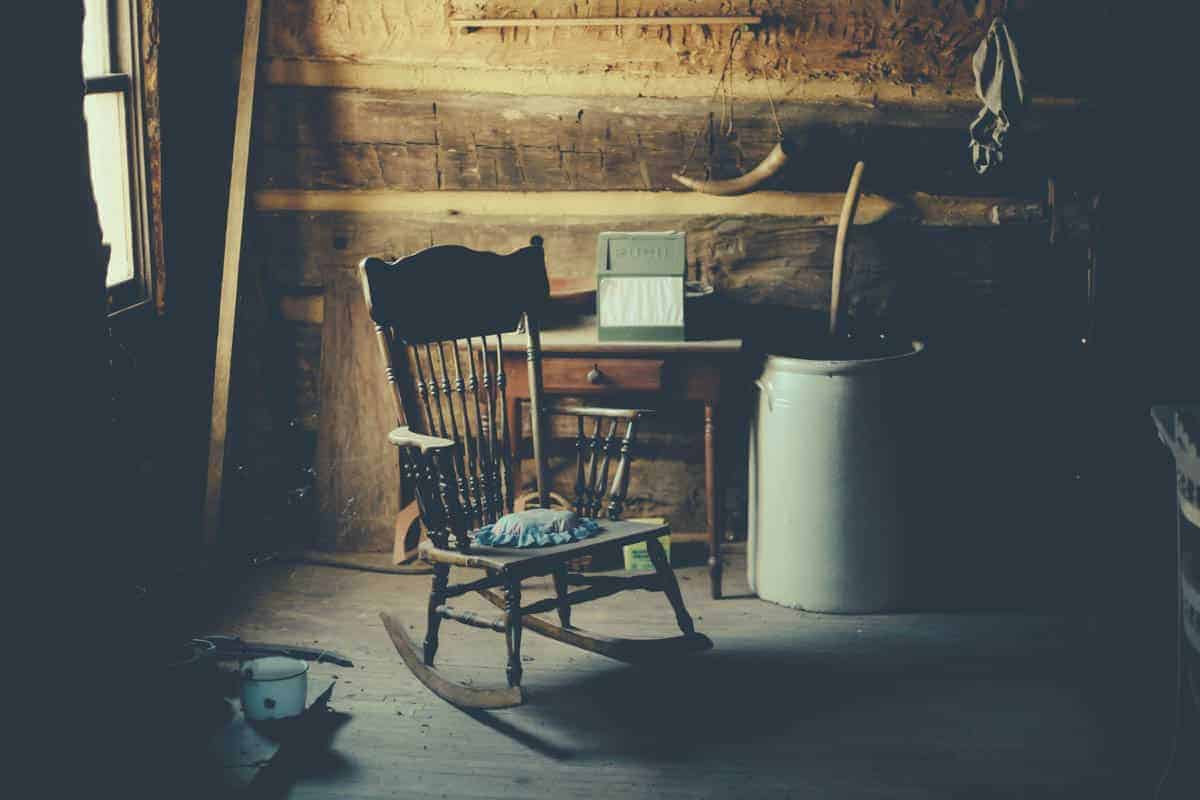 Industrial style is the urban counterpart to Rustic style. Urban rustic spaces are a popular style. Since both highlight workhorse materials, they can complement each other well. The black metal, rusty and brick walls fit in very well.
This may seem the least likely pairing, but a Modern Rustic space can be the perfect combination. You just need to pick one of the styles to be the leading lady. The black metal of Modern is copied in Rustic, and the warm woods of Rustic can round out the coldness of Modern.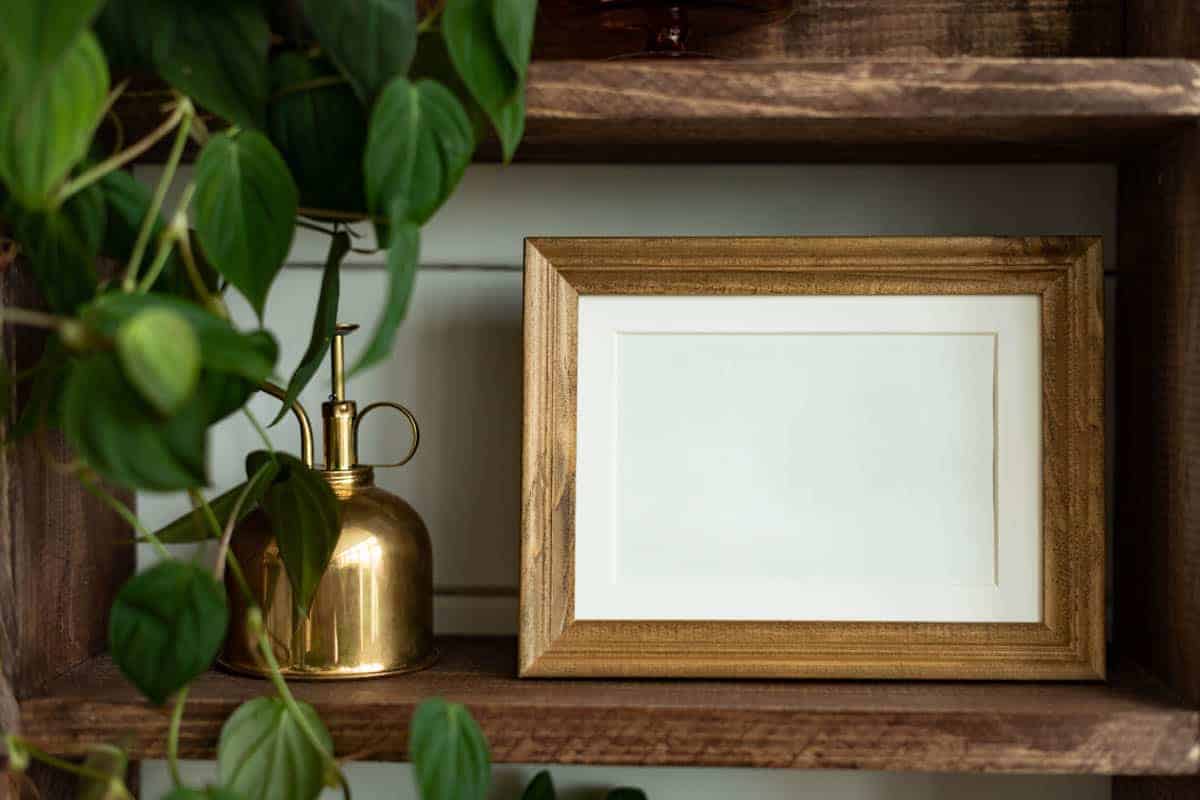 I've enjoyed creating this beginner's guide to Rustic style home décor. I trust that it's helped you continue or begin adding rustic elements to your own home!
Shop the Look
"The Rustic Farm" at Our Vintage Bungalow on Etsy
Comment below and tell me what your favorite home décor style is! And if you don't know, get started by taking my free "What's my Style" quiz here.
Save this beginner's guide to Rustic style home decor for later.